Me in 3D
Tuesday, August 20, 2013
This weekend was our anniversary, so we had 3-D statues of ourselves made. It took less than 20 minutes with a 3D laser full-body scanner and 3D printer. Technology rocks!
I am determined to go back for another one when I'm 20 pounds lighter so I can keep them on my desk to compare.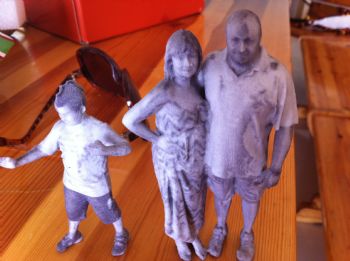 Can you see my son's mohawk? The process isn't perfect yet, but it's still pretty cool!