Third Race Yesterday!
Monday, August 19, 2013
I signed up for a 5k race for Multiple Sclerosis a couple of weeks ago. My step-mom has MS, so it seemed a no-brainer. However, after I signed up, I looked at the course - yikes! Major hill. But I scoped out some areas around home to work on hills, and DH helped me by driving to different start locations so I could work the elevation later in my route (similar to the 5k course). Saturday night I had major nightmares, though ... BUT, I didn't back out!
Here I am just before starting: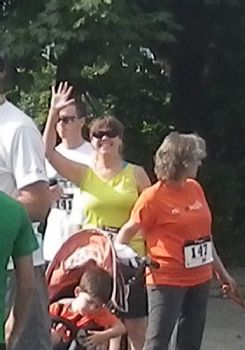 Nice action shot from the hubby:
At the end - totally out of breath (even though I stopped and walked a number of times):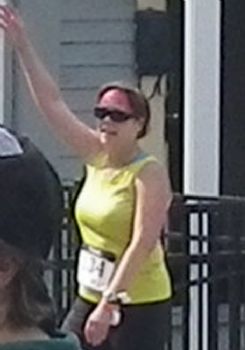 And ... drum roll please ... here I am totally incredulous that I WON MY DIVISION! Woohoo!!!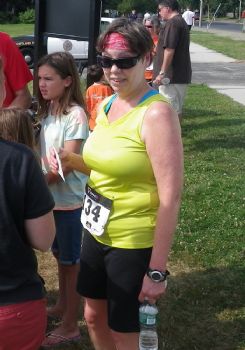 So - the first 5k I did, was to dip my feet in the water. The 2nd was to show that it's okay to stop (I ran it with a broken rib - kind of a problem to breathe well ...). The 3rd was to show that no matter how daunting something is, give it your best, and you never know what'll happen!
Here's to giving it our all!