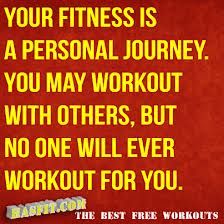 Three years ago this month I started a virtual journey on one of my spark teams. The goal was to start from wherever you lived and journey by tracking your mileage to Forks, Washington. That was the place that started the Twilight Saga in the original book Twilight. In order for me to get there, I had to track 2,262 miles. This month I finished that journey.
Here are a few pictures from along my journey: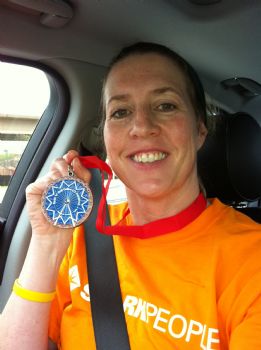 During the journey I trained for and completed my first and only half marathon. I did the Dallas Rock N Roll.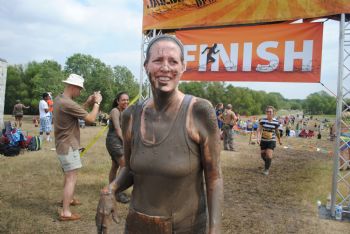 I did a mud run and a foam run.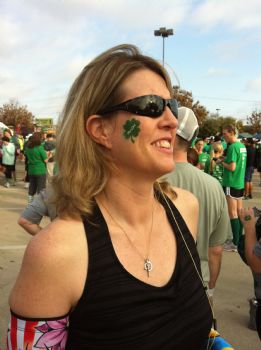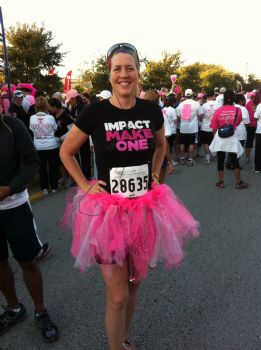 I've run with tattoos, tutus, and finished in color from the color run.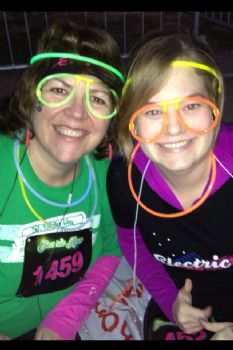 I've lost count of how many 5ks I've done with my BFF and daughter in tow - we really loved the glow in the dark electric run.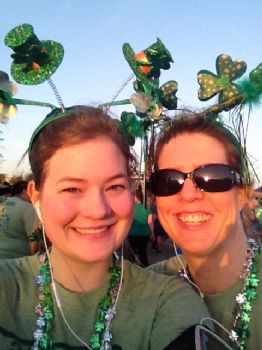 Ha - not a big fan of running with head gear!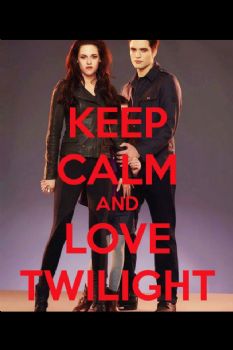 I love my Twilight Sisterhood and the support I've had from many of the women on the team. We've watched our kids grow up and seen our lives change over the last three years.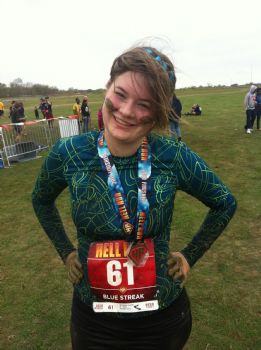 It's brought me great joy to know that I have impacted my children's lives by eating healthier and working out. My youngest daughter completed the Hell Run and has inspired me to try more difficult races.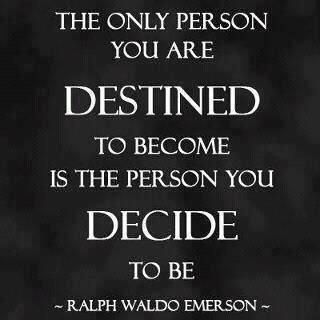 This blog would be too long if I posted pics of everything. I think what I'd like to convey about the journey was that through the process of tracking mileage through walking, jogging, running races, swimming, zumba, biking, etc., etc., is that I learned how to make being active a consistent and routine part of my life. It's helped me keep off 80 lbs that I lost along the way.
I gained enough confidence to get certified as a personal trainer and a Fit 2 Fight boot camp instructor. I enjoy teaching a small group of women on a weekly basis now for more than a year.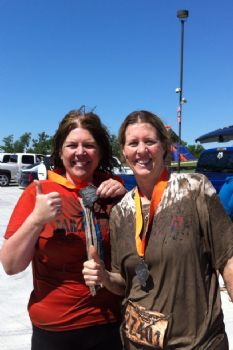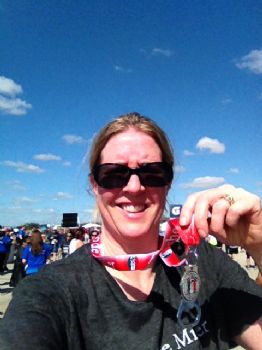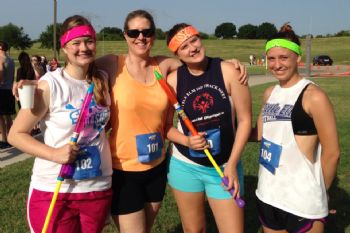 Just a few pics to end the parade - life gets messy so roll with it and workout. Our foam fest medal, my medal from my one and only 5 mile race, and then joy of joys - a picture of me with my youngest and oldest daughter! Finally got my other daughter to do her first race with us!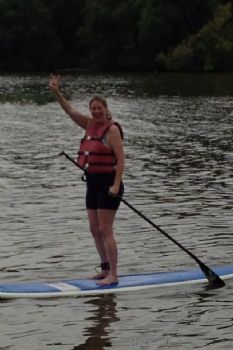 I just celebrated my 51st birthday this month and I tried paddle boarding as my birthday party outing with daughters and friends in tow. At the end of the month I'll celebrate my 4th year here on SP. All of this rolls into a deep satisfaction that I didn't let excuses from life, health, age, and circumstances keep me from being active and achieving healthy lifestyle goals.
I'll always end these kind of blogs by saying if I can do this then so can you. If you need encouragement let me know. I'm happy to try and help those who want to help themselves and need some support.
This week I'm on vacation in Destin and I've logged my first six miles of walking on the beach to start my second virtual journey. Have you ever tried anything like that to help you stay on track? Why not start one today?
Many thanks go out to all the people who have encouraged and supported me along the way! In the end no matter who supports you, the workout will not get done unless you get up and do it. Set a goal and go for it! The reward is so worth it.