Good morning Sparkers,
Food planned and tracked - Done
SparkPeople 11-Minute Seated Cardio Workout Video – Done
Soup of the day: Leftover Curried Vegetable. Here's a link to the recipe:
recipes.sparkpeop
le.com/recipe-detail.asp?r
ecipe=2516243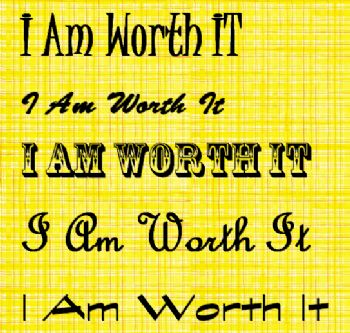 ---------------------------
Beck Book - Day 4
I'm reading 'The Beck Diet Solution' with a group in my 55+ Female team. Here's a link to the thread.
www.sparkpeople.c
om/myspark/team_messageboa
rd_thread.asp?board=19834x
9682x54330081&src=email
We're on day 4 and today's assignment is to give yourself credit for the positive things you do. I've set a Google reminder for 3pm each day so I can stop and take 5 minutes to write a list in my private online Penzu journal giving myself credit for the positive choices I've made that day.
The twice daily Google reminder to read my list of weight loss advantages is working well for me.
---------------
Spark Book - Conclusion
So I've finished reading the conclusion of the Spark Book. Chris Downie wraps it up on a positive hopeful note as you would expect. But there are over 100 additional pages after the conclusion.
Appendix A: Mix & Match Meals
Appendix B: Superfoods
Appendix C: The Spark 10 minute workouts
Appendix D: Healthy Lifestyle Pledge
Appendix E: Spark Points
Appendix F: Spark People Secrets of Success Member Survey Results
Appendix G: Tracker Pages
Appendix H: SparkAmerica
Join Us Online
Acknowledgements
Endnotes
About the author
Bonus Material (7 secrets to a strong start, recipe book sneak peak, several pages for notes)
----------------
If you go to the website listed in the book, www.sparkamerica.com you find this:
"This fall, SparkPeople will launch the new-and-improved SparkAmerica.com.
Trust us, it's going to be worth the wait (more fun, easier to use, just plain better). In the meantime, you can still do your tracking, and view leaderboards on SparkPeople.com."
I'm very curious.

The appendix chapter I liked the most was the survey results. While interesting, I do have some concerns about mistaking correlation for causation. Still, if you want to know how to do something, it's best to ask someone who is doing it well and Spark People can point to lots of people doing it well.
So, now that I've finished the book, I'd say that all of the information in it is available for free on the SparkPeople website and is also reinforced in the Spark Coach program. I'm OK with that. Repetition and reinforcement works well for me. If you are on a limited budget and are trying to decide between buying the book and signing up for the SparkCoach, I'd have to say I enjoy the Spark Coach more. The small bite size pieces are just easier to digest for me.
----------
That's enough for today. I'll be back tomorrow.
Letha