Good morning sparkers,
Food planned and tracked - Done
SparkPeople 11-Minute Seated Cardio Workout Video – Done
Note: I might end up doing more exercise today. Our split team challenge is a roll of the dice activity that might include exercise depending on how the dice come up. Fun stuff. If you'd like to check out what we're doing - please visit the team at this link.
www.sparkpeople.c
om/myspark/groups_individu
al.asp?gid=9682
Soup of the day: Curried Vegetable. Here's a link to the recipe:
recipes.sparkpeop
le.com/recipe-detail.asp?r
ecipe=2516243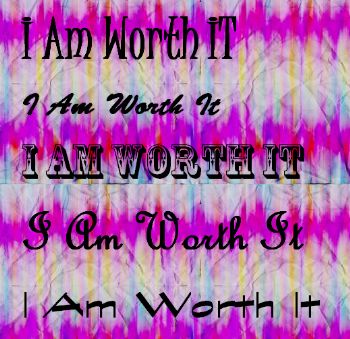 ---------------------
OK - I'm still reading the Spark book in addition to doing my Beck Book Reading group. Here's a link to the 'Beck Book' thread.
www.sparkpeople.c
om/myspark/team_messageboa
rd_thread.asp?board=19834x
9682x54330081&
The activity for today is to eat sitting down which is not a problem since standing up is painful for me. Here is my review of from yesterday's reading of the Spark Book.
------------------
Spark Book
Chapter 9 - Spread the Spark
The chapter starts with the assumption that you are in week four of the four week Spark Program.
At this stage you have 4 main purposes
1. Help to "spark" others toward their goals, which in turn helps you stay on track.
2. Stay motivated to help you establish the healthy goals you've established.
3. Learn how to transition from weight loss to weight management.
4. Pursue your new goals and dreams.
Week 4 Action Steps
1. Once you've read about spreading the spark to others - we'll choose one or more ways to do this in your own life.
2. You'll set new goals that take you beyond the 28-day program.
3. Finally, we'll ask you to make a Spark-list of goals you'd love to achieve in your lifetime.
Under the heading of 'set a great example', the book gives a list of actions you can take to model healthy behavior for friends, family, co-workers, and the community.
Good ideas but a bit premature for me.
The book spends several pages discussing strategies of successful maintenance which I might revisit in a couple of years. They also spend some time talking about other goals you might choose to pursue after you have met your weight loss goals.
Again - that's a ways down the road for me.
The chapter wraps up by asking you to make a Spark-list of the top 50 to 100 things you'd like to do in your lifetime. That sounds like fun to me. I'll try to get that done in the next day or two and share it here.
My overall thought reading Chapter 9 is that I'm just not there yet. I'm just starting my very long journey so I'm not really in a position to either actively encourage other people to make positive changes or to really act as role model. My life would make an excellent cautionary tale. A year from now when I'm down another 120 pounds it might be a different story.
--------------------------
Hope you all are having a good day.
I'll be back tomorrow.