Making The Choices You Make
Saturday, August 17, 2013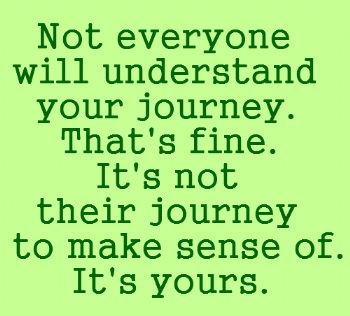 It's not their journey to make sense of.
That is not going to stop some people though. So the choice of how to respond is up to you.
What is my choice in those situations? I smile at them and say in a sincere tone of voice, "That's very interesting. Thank you for sharing that with me."
Then I get on with what works for me.
What about you? Do you have something you say or do in a similar situation?