Friday, August 16, 2013
Today, the Intended YOUniversity was born :-)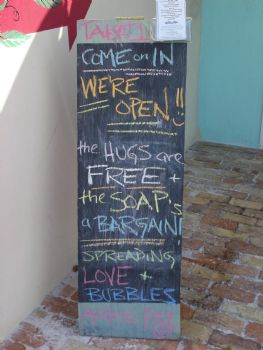 This was my sign at The Soap Box today :-).
I gave out a bunch of hugs :-) and I worked on my 'A Present Life' website in order to begin teaching classes.
Thank you all for your support encouragement and love love love!! :-)
I don't know how, but I know why...
love,
stephi