Friday, August 16, 2013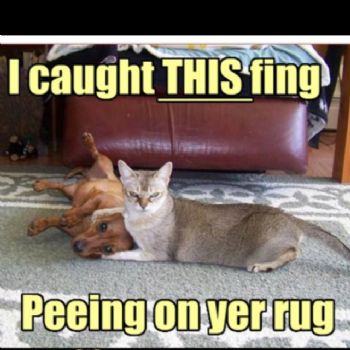 SILENCE IS GOLDEN. Sometimes your actions TATTLE on you even when you wish they wouldn't. It was observed my eating habits have IMPROVED. So he commented on the changes.
So I mentioned how I physically felt BETTER eating a vegetarian diet. My lifestyle consists of fresh fruits and vegetables, and homemade juice. It is the key to my ability to loose weight successfully. Of course I do plan for adequate balance of nutrients.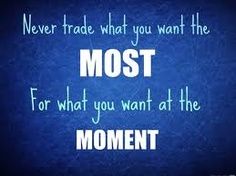 I was told, "well ANYBODY can loose weight doing that." SERIOUSLY ??? It made me feel guilty, like I was doing something wrong or cheating INSTEAD of improving myself. It was made to sound like my lifestyle change is so easy. Grr. It felt like he wanted me to cheat. Honey, Please don't encourage me to Cheat on my first day out. Sigh.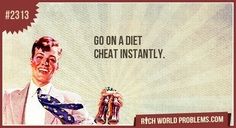 Another relative said, "Be Careful." Be careful over what? I mean what about eating a diet nutritious fruits and vegetables, etc. what does one need to worry about? I don't hear people saying BE CAREFUL over a diet of processed and fast food. No one. So why tell me to be careful when on a diet of CLEAN FOODS?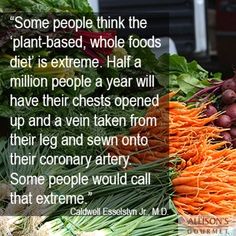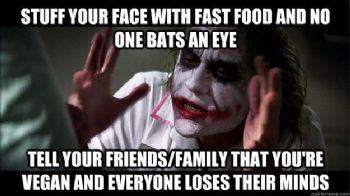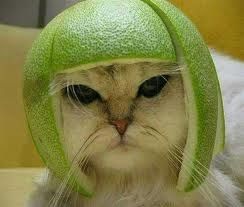 It leaves me SCRATCHING MY HEAD.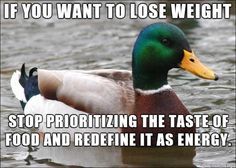 I will EAT TO LIVE.