MARY IS MY INSPIRATION
Friday, August 16, 2013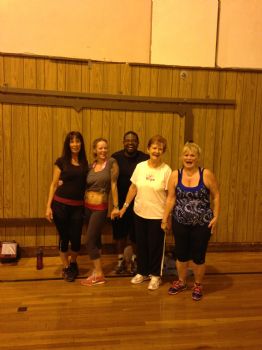 Mary, in the white tee shirt to my left, comes to Zumba rain or shine. She is the oldest member of our class and can't move a lot, but she smiles and participates with such joy that I truly miss her when she is absent which is a rare occasion. Anyway, I organized a pic of a few class members with our instructor, the fit miss with the bare midriff, to create a memento for Mary while she convalesces after her surgery. She had surgery yesterday and is going home today. She gives all the credit to zumba. WooHoo!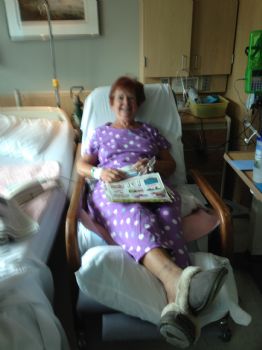 Mary won't be able to come to class for six weeks. She is quiet, cheerful, and she is moving her body. She has such a sweet spirit. Mary insists that the music be loud and fast....hey.....we rock out in zumba anyway ,but we enjoy having her there to remind us that we are an exercise family.
I just wanted to share this pic and thoughts about Mary with you. I am going to visit her in the hospital today and take her this pic. Mary is 73 years old , but I, being a youngster of 67,

am inspired by this Senior Rockstar! I hope when I am her age I will still be doing zumba! Rock on, Mary!!!!