I can do anything I want to if Christ has not said no, but some of these things aren't good for me. Even if I am allowed to do them, I'll refuse to if I think they might get such a grip on me that I can't easily stop when I want to. ((HOLLAH)) For instance, take the matter of eating. God has given us an appetite for food and stomachs to digest it. But that doesn't mean we should eat more than we need. Don't think of eating as important because some day God will do away with both stomachs and food. 1 Cor. 6:12-13a The Living Bible
For years and years I had been looking for a verse, a single verse that I could read and read to get deep in my spirit so that I could see real change in my life in the area of overeating, right, clean eating. I do believe I've finally found it. WOOOHOOO!
Further breaking this script down so I could chew on it a little more, I found that five things pop out very vividly.
1. We shouldn't eat anything that causes us to want more and more and more of it. This is an addiction.
2. We should use self control (Gal. 5:22-23) so we will not be a slave to food again.
3. God himself has created our appetite. Let him control it through prayer!
4. We shouldn't eat more than we need. Another admonishment not to overindulge.
5. Don't think or connect eating with importance. It is not that important in light of eternity where food nor a stomach will be necessary to live eternally. Put food in proper perspective.
Lastly, and this is just my personal experience. Food cannot fix tough emotions. Period. It only masks the pain, it only prolongs the pain, and it only causes us to be deeper in a pit, numb, medicated, out of it, but STILL DEEP in a PIT. Only God can set us free from overindulgence, however, his word clearly indicates we have the power in him to do so. Glory to God, he is so good!
Taste and see that the LORD is good. Oh, the joys of those who take refuge in him! Psalm 34:8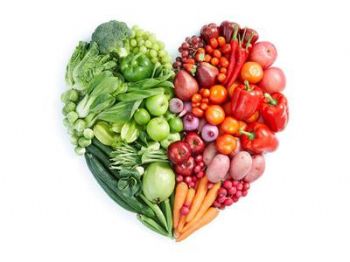 Pic Ref: http://blog.thefreshdiet.com/2
013/05/01/summer-fruit-and
-veggies/