Do they really? Yes, I know ... for the moment or two that we're eating them, we do seem to feel better. We're distracted, that's some of it. But, during the eating, our body does produce feel good chemicals and we do feel better. We're in a happier space.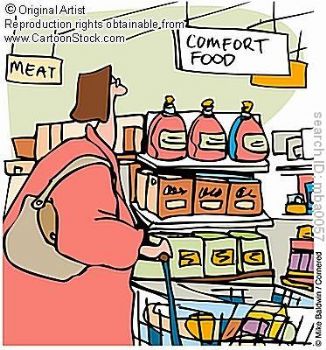 When we arrive in the grocery store, we know exactly where to go to scope out our comfort foods ... as if there were a sign above the area locating them for us. We're drawn to them. We know what it is that our body is craving, what it is asking us for. As if those foods speak to us.
Perhaps we should hear messages from our food. Wouldn't that be awesome?! If our foods truly did comfort us, offered us messages of comfort. Would it go something like this?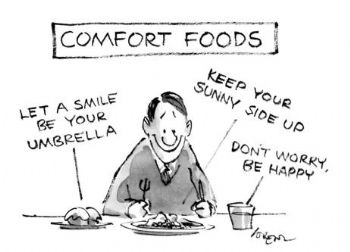 Truly, that would be nice!
My dear friend is thinking that she's going to need some comfort this weekend. She's facing a really tough time in her life. Something she's never had to face before. Something she's been trying to prepare herself for, but she feels so inept. We've talked about it. She's cried. I've hugged her and offered my ear and my shoulder. Yesterday, I left her a package on her desk. A pretty Vera Bradley cooler bag with a frozen cold pack in it and a package of frozen cream peas ...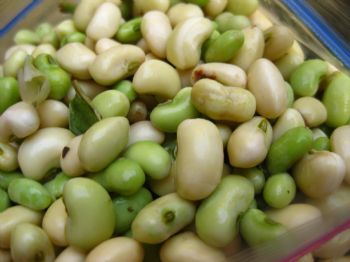 They'll be so sweet and tasty, full of vitamins, minerals, fiber, some protein and some complex carbs to hold her blood sugar stable while her stress level is all over the map this weekend. I wrote out my recipe for preparing them. She's all set! Well, as set as we can prepare her for in advance!
She walked over to my work area with tears streaming down her cheeks. She kept saying how wonderfully cared for she felt. Oh what a little bag of cream peas can do ... and a friend with a listening ear and a strong shoulder. Much better than an aisle of comfort foods in the market!