Thursday, August 15, 2013
I should NOT be posting this [unflattering] picture of myself on the internet, but it makes me laugh.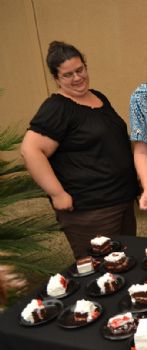 This was taken a little over a year ago at a retirement party at work. I look like I'm afraid of the cake! You know what? I should have been!