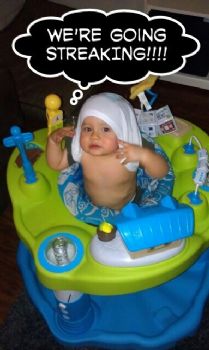 HUSH, I AM PLANNING MY NEXT STREAK !
Silence can be our BEST FRIEND. I am going to quietly work on achieving my fitness goals at home. MUM's the WORD. I should be able to QUIETLY loose 25 pounds before anyone notices.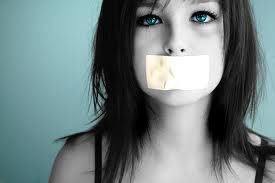 I will attack my goals with a determination that others are unaware of in total silence. My actions will mostly go unnoticed I hope.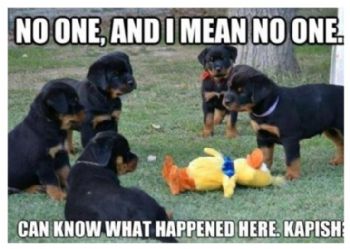 My plan is to join the GYM. They are running a special for $18.00 a month. It's an INVESTMENT in ME, my health and wellness. I am going to BE MY OWN BEST FRIEND. Going to PROVE myself again. It seemed like the last time I went to the gym regularly, made time just for me, the pounds came off and the muscles firmed up. The gym will allow me an escape from home, a place to concentrate on my goals without any interruptions. It will be serious ME focus time. After all ONLY I CAN make the necessary changes.
Yesterday I called my a relative, telling her excitedly about some new nutritional products I have been trying out for awhile. I told her I was excited as I felt more alert, perkier than normal, like maybe there is something in the supplements that my body needs feeling. They are green powders made from greens vegetables, herbs, sea weeds, you know GOOD STUFF ! I like the fact that it has extra FIBER in it. I feel fuller on it, my appetite is decreased, I am better able to stick to my goals on it.
I LOVE that it wasn't man-made genetically modified, chemical type, created in a lab, packed full of stimulants supplement. It was just pure food from the earth. Then I hear discouraging words, is it safe, are you sure. . . on and on from her and DH. GRR. I never should of said anything. Sigh.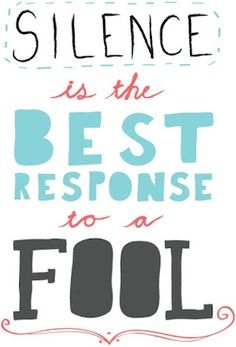 I have been on the never ending cycle of loosing it and regaining pounds lately. I feel like a winner when I loose and a failure when I gain. Sigh. There are many causes, some of them being inactivity due to health reasons, medications, thyroid, adrenal issues, and on and on.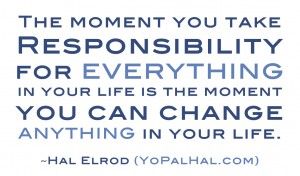 I take responsibility of not documenting my food intake. While it doesn't seem like I eat hardly anything I must consuming enough to feed an ELEPHANT. It's TIME TO GET SERIOUS about documenting. Drinking the cranberry juice to fight a UTI awhile back packed on pounds fast along with the antibiotic. It's another side effect I found. OMG, my weight went up, so now I MUST, MUST not give up. I simply can't stand the extra weight.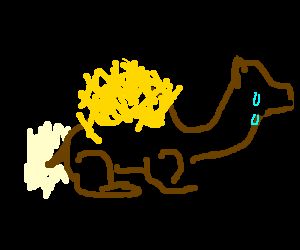 I HAVE MET the STRAW that Broke the camels back. The line has been drawn in the sand. I CAN'T TAKE IT ANYMORE. Yea, I guess I hit rock bottom with frustration about my weight being stuck.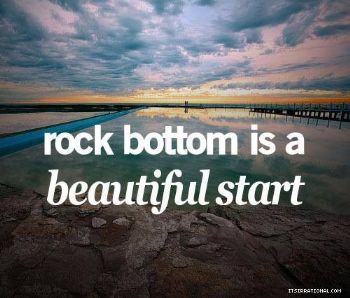 My plans are HUSH, HUSH. I don't want the skeptical eye rolls, the why are you not eating this or that questioning, do you think that really is safe or NEGATIVE QUESTIONING happening. Before when I was successfully loosing weight eating a balanced diet, I was told I wasn't eating enough by family. But I was eating very well and within my calorie range. It gets old hearing all the back and forth comments. It's confusing. But then again maybe it's someone trying to encourage me in a reverse psychology way to stay where I am FAT? Who knows. They don't like me fat, but then complain when I diet. I just don't understand. I don't want any drama, dream crushing, or negative vibes. I want POSITIVE VIBES. I will work on my self-improvement program in silence. I will LET MY ACTIONS speak for me.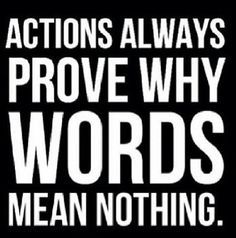 So HUSH, I AM PLANNING MY STREAK IN SILENCE. Don't tell anyone. No one must know unless you are in TOTAL support of my PLANS. You will not know what I am doing, nothing, zilch. My lips are sealed.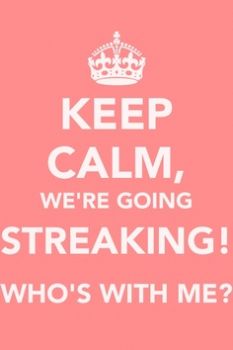 SPARKLERS, my plans are simple. My plan has been tested by those who have gone before me.
Keep an ACCURATE record of my physical measurements and weights and update it weekly.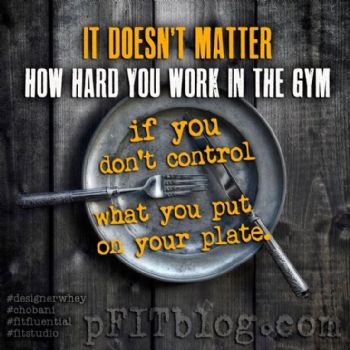 DOCUMENT my CALORIES on the nutrition page. Stay within my projected calorie range. EAT CLEAN FOODS. I plan on most of the calories coming from fresh fruits and vegetables prepared in DELECTABLE ways. JUICING will be a major part of my plan. I will stir in additional greens from Macro Life Natural Macro Greens and Wild Force Green Formula Powder. In addition I will use Markus Green Protein powder and his Energy formula. My lifestyle will be packed with nutrition.
Exercise at least 30 minutes a day no matter what, adding time as my strength improves. While I can not absolutely rely on my body working on any given day due to multiple sclerosis - I will plan on it working and maybe it will cooperate. Some days I will have to use the exercise bike below that I found on Craigslist. On bad days it will move my legs for me. On good days I can push against it's resistance. I am able to do 30 minutes every other day or so. My muscles do fatigue with it's use no matter which level I use.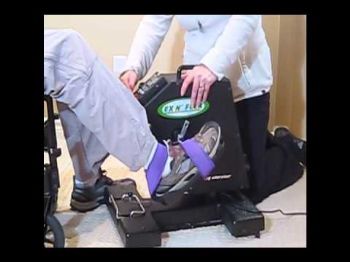 I will WORK my way up to ACHIEVING 10,000 steps regularly. While I can do it maybe a couple of times a week my legs pay the next few days. I will improve my strength gradually over time, adding mileage as possible.
OBSTACLES:
Multiple sclerosis: This has been my biggest hurdle to overcome. It limits my movements, energy, strength and ability to move. It's my unknown factor that has kept me from moving forward as much as I would like. I can't control it like I can control what I put in my mouth. I keep going to the healing room, praying, and eating to the best of my ability in hopes of seeing health improvements.
NO Support: Rely on my Spark friends to cheer me on. Blog my challenges and successes to come up with fresh ideas, share encouragement, and receive support.
Snacks for DH: Overcoming the desire to eat the ever tempting snacks foods that are displayed on the counter. I generally don't eat them, but there are times seeing them out temps me. He doesn't seem to want to store them in the cabinets, so no easy solution there. Maybe if I clean out the kitchen cabinets and MAKE HIM A SNACK CABINET JUST FOR HIM ? I MUST figure out a way to ignore the callings of HIS snacks. I don't talk about the issue as I am working on keeping PEACE in the home. I have to remember to tell him, I DON'T EAT THAT when tempted. I can't stop him from purchasing bad food choices or bringing them into the house. I can control what I eat.
Expectations to prepare meals off and on. It's not high pressure as we often eat independently. When I make a meal, the ingredients are healthier. When he makes dinner or a casserole I am expected to eat it along with him. The foods used when he creates are usually processed, so they aren't the healthiest for me. Unfortunately some of the foods I introduced him to like meat substitutes have GMO ingredients and MSG I learned later. At the time I didn't know the difference. Sigh. Many of the products he uses, he is unaware of the harmful ingredients, which I cannot keep out of the house. After all he has his likes and that is the way it's going to be. No amount of talking will change his mind. It's like talking to a rock wall, he doesn't want to learn or change. It is I WHO MUST CHANGE as I can not make someone change who does not want to.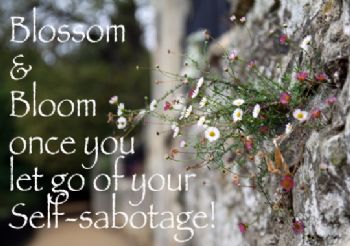 Fighting off cravings. DETERMINE WANTS FROM NEEDS. Recognize cravings vs. actual hunger vs. thirst. Eat the most nutrient dense foods I can find instead of empty fake processed food look-alike. Accept that being hungry is OK. Drink water, add the green powder to juice as it is filling with the fiber. Set personal limits. Be MINDFUL of what I have eaten, when I last ate, number of calories, etc. Journal feelings. Do a SHORT workout to decrease hunger and distract myself. Cravings will pass.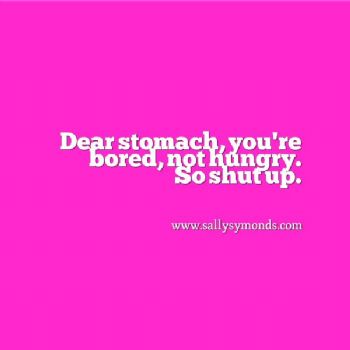 Well I am done rambling with my personal introspections. While I probably won't post must on how I am doing on my personal challenge its to prevent naysayers from getting to me. It's hush hush.
It's TIME to SPARKLE and STREAK.