Hello dear Sparkfriends,
I love that part of the countryside around Paris so much... It is called the Vexin area, and it is roughly North/North-West of Paris. Ambleville is definitely North-West, on the way to Normandy.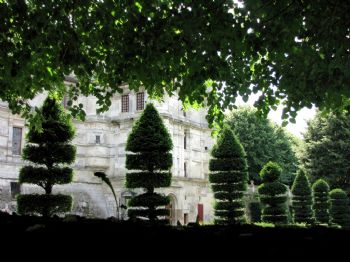 I parked outside the castle. Isn't it lovely how you could just about imagine it through the foliage?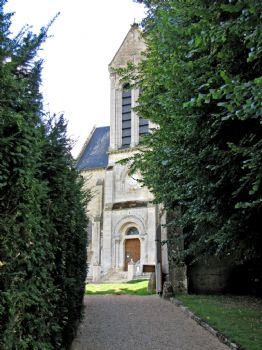 The castle is right next to the church.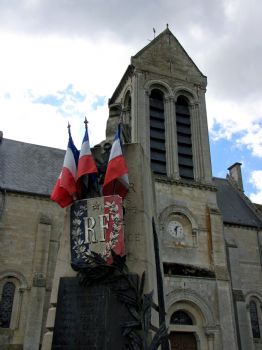 The war memorial had the cutest cock on top!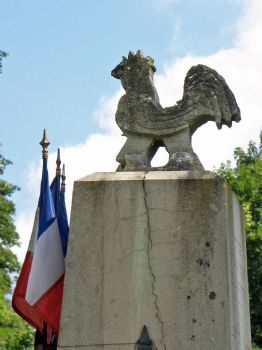 And there was another funny animal at the top of the church's bell tower... What do you think it could be? A dog?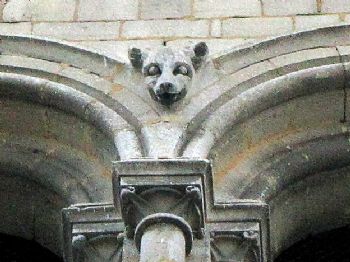 One last look at the castle...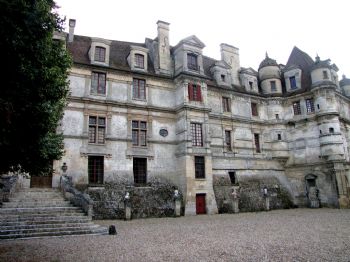 ... and I left the village for the countryside.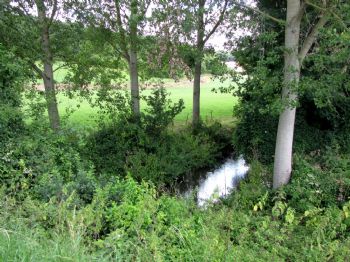 I had had a rough time these last few days, with a family issue that brings much tears... and this gentle hilly countryside was exactly what I needed.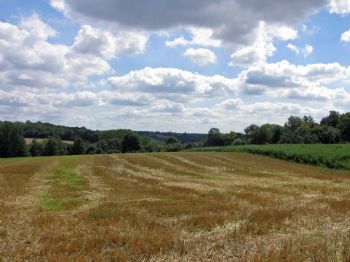 It was warm, like a beautiful August day, but not too warm. Just perfect!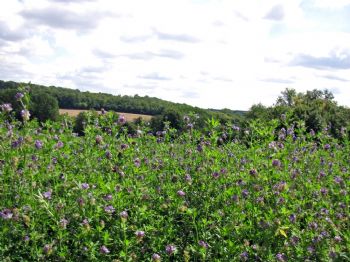 Although the wheat had all been harvested, there were still many things to look at in the fields, with corn and lucerne (or is it called alfalfa where you live? here it is grown as food for animals and has pretty purple flowers and a very sweet smell).
When I left the hamlet of Amiel...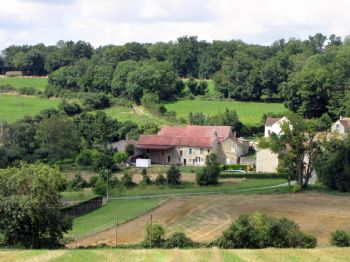 ... I discovered a nice view on Ambleville's castle and church in the distance.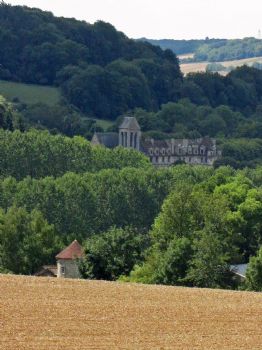 After crossing some refreshing woods...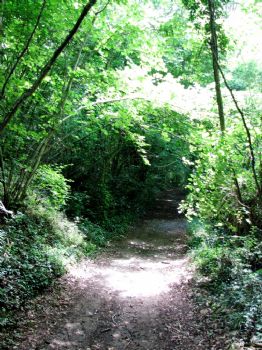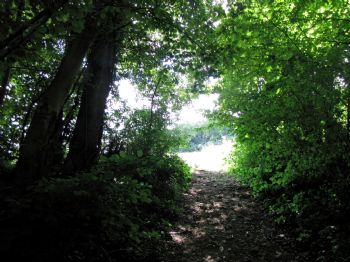 ... I reached more fields, from which I could see the village of Omerville far away.
Some goldenrods made the path look rather grand at that point... Don't you just love these tall bright plants? They always say 'enjoy the end of summer!' to me.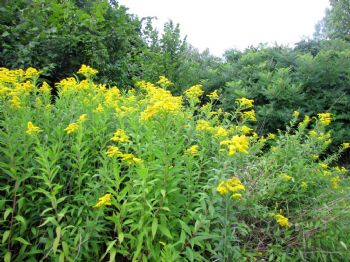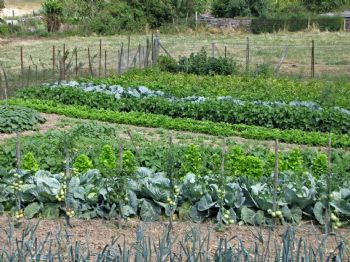 The vegetable gardens as I approached Omerville were an equally welcoming sight. Someone is putting a lot of work into them!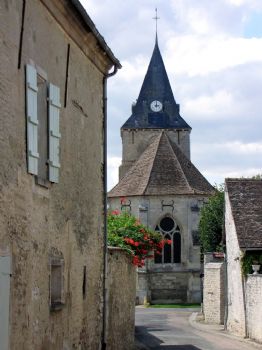 Ambleville seemed almost asleep, and I didn't meet many inhabitants!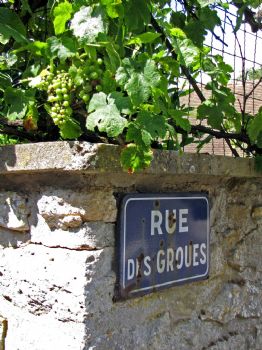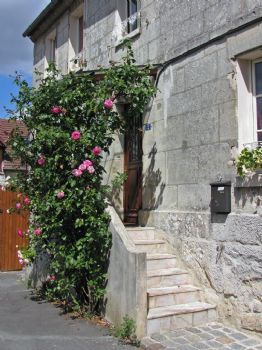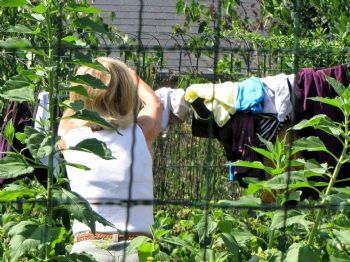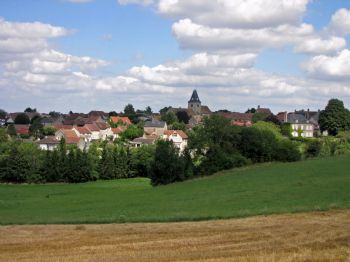 As I walked again through the countryside, I finally felt this wonderful feeling of wellness and freedom which I had found so elusive. It had taken two hours this time, but it was finally there and stayed with me all evening. Hikes really work, friends! :)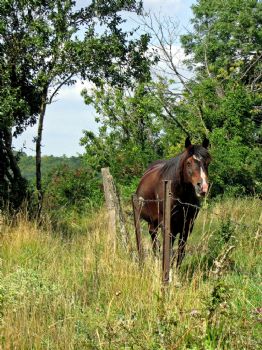 Although I didn't see many people, I made a couple of encounters.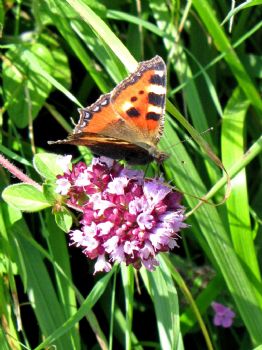 And then I was back in Amberville, where I also crossed a very sleepy village before I reached my car...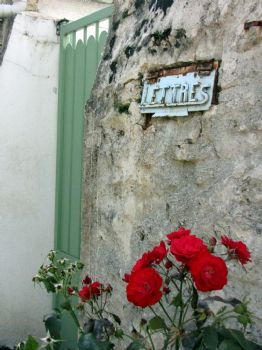 Thank you so much for sharing my hike! I hope you enjoyed it as much as I did.



P.S. If Ambleville's castle looks familiar to you, it might be that you remember the day when I visited its gardens:
www.sparkpeople.com/mypa
ge_public_journal_individu
al.asp?blog_id=4867852