I finished my first 70.3 mile triathlon at REV3 Wisconsin Dells. For those just tuning in a 70.3 (or Half Iron distance) triathlon consists of a 1.2 mile swim, 56 miles on the bike followed by 13.1 miles on the run course.
There is so much to tell about what happened on race day that it would take more than one blog so I will start with the finish line video and pictures from the event. There is also an official age grouper recap from REV3 posted...and I was featured in it in a short interview before the swim start and also at the finish line. they were gathering inspirational stories and there were other awesome athletes featured as well... check it out...
REV3 AGE GROUP VIDEO LINK
vimeo.com/7231552
2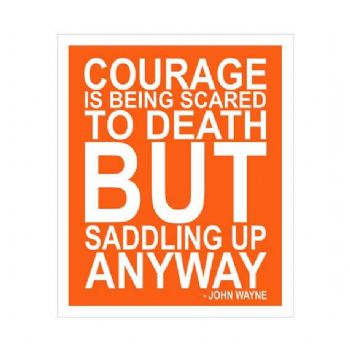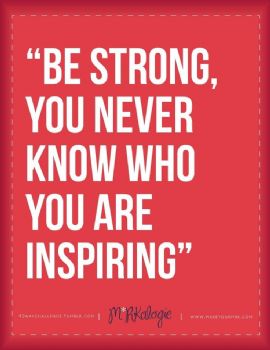 All Packed up an ready to leave...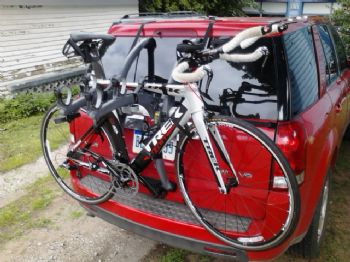 My home made sign on the back of our car..
One the way to Wisconsin Dells
Off to packet pick up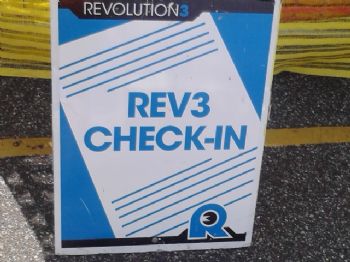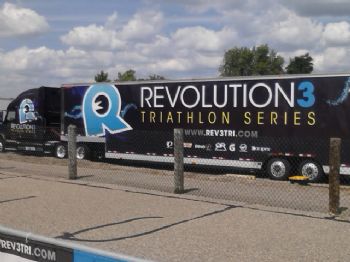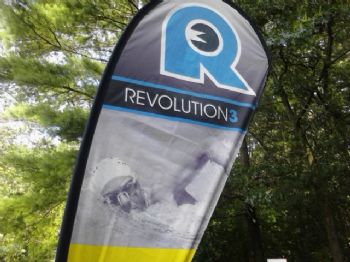 Transition area -pre race..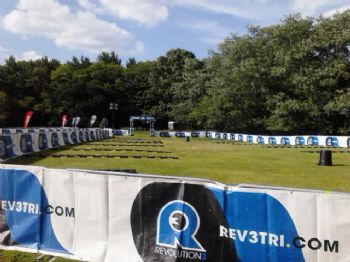 Athlete Roster... I'm #350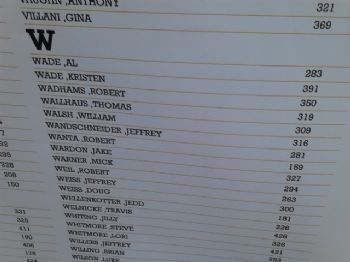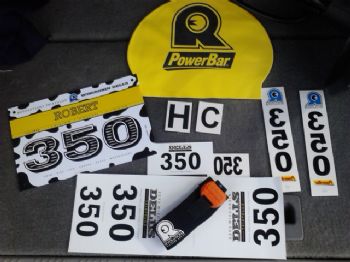 Finally found an energy gel big enough for what I will be doing race day..with all the caffeine!!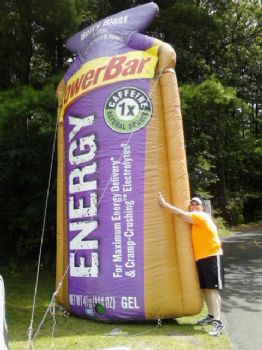 Even won a case of Powerbars for a right answer during REV3 triathlon trivia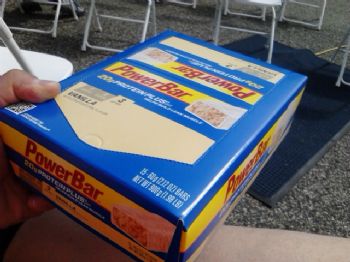 Got essential gear for race morning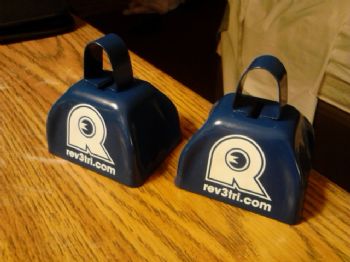 I had to include at least one embarrassingly fun shot... me after dinner at Paul Bunyans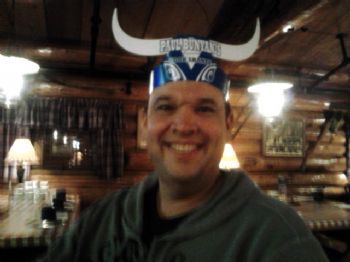 THE DAY BEFORE...
Mandatory Athlete Meeting / Course Briefing / USAT Rules Review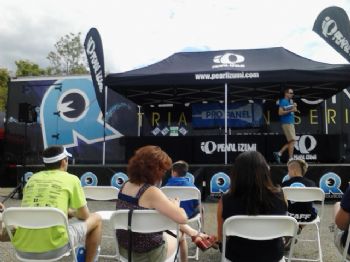 Took about a 1/2 mile swim easy pace to get a feel for the course, water temp and conditions as well as a practice run up the ramp into the transition area.
Bike check in to transition area..to be left overnight.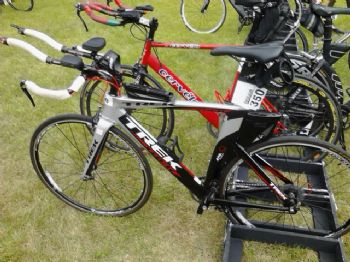 One last LONG look at the finish line. I will have to go through ALOT to get there race day.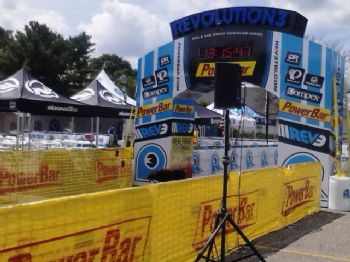 Final gear check over and packing, race gear is all ready.
RACE DAY...
- I remember saying something about how there was supposed to be a 10% chance of rain? I think someone forgot to add a zero..
View of the swim start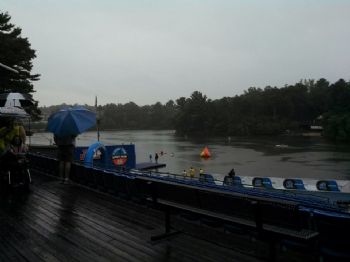 Got My Race Tattoos...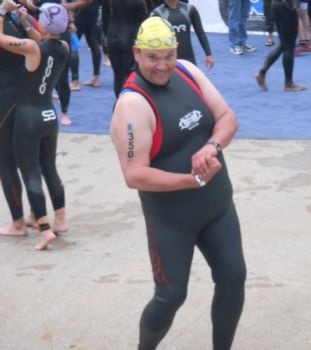 Coming out of the water after a 1.2 mile swim..
Exiting T1 (Swim To Bike Transition) - Off for a 56 mile ride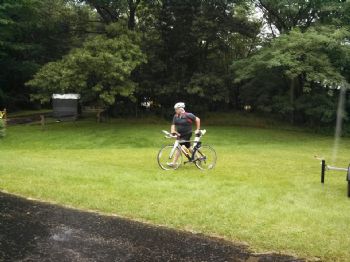 On The Bike Course -
My Torn up bike shoes...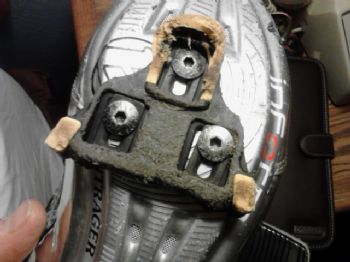 I'm including this bike shoe pic because it represents one of the most profound moments of my life. I hit a HUGE hill at around mile 23 of the bike leg. The whole course up to this point has been merciless. The only way I could describe it was imagine yourself getting dunked under water until you almost pass out then are allowed to catch a quick breath only to be thrust under again. Then do that over and over again and that was what most of the bike was like. Hills, hills, and more hills, BIG ONES. The larger ones did not allow an easy coast down after a hard ascent. They had a very treacherous, steep, technical descent where I was smoking my brakes trying not to go too fast on the wet pavement. I got to the biggest hill and my legs locked up right as I got started. Being on the hill, I had no option to get back on and start pedaling on such a steep ascent, my legs wouldn't allow it. My only option was to either quit (which crossed my mind many times because of the pain) or start walking.
I started walking. A long, steep ascent of about 1-1.5 miles or so in stiff bike shoes... about as cumbersome as walking in downhill ski boots. I walked off the spasms but lost an incredible amount of time doing so and pretty much tore up my shoes. I almost couldn't clip back in.
Sometimes you never know what you are made of until you are dropped into the middle of a trying situation that makes you face yourself and your fears. I was so determined to finish that I climbed the mountain rather than give up. I was alone, in the rain, fighting back tears of fears of not making it, step by step I overcame. Later in the race, I told one of the race volunteers what happened while on the run course and they relayed it back to the finish line. That's where the "Mr never give up" came from in the finish line video.
That hill was my personal battle and I won.
The finish...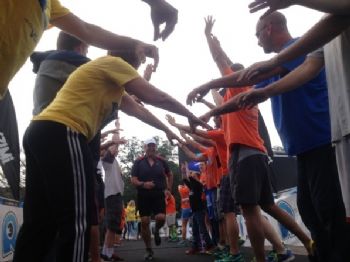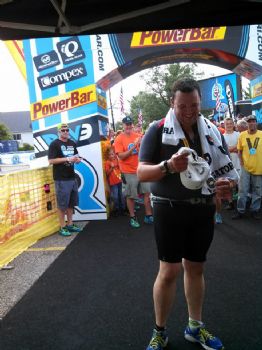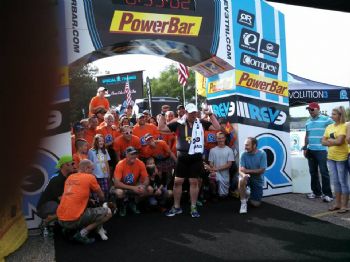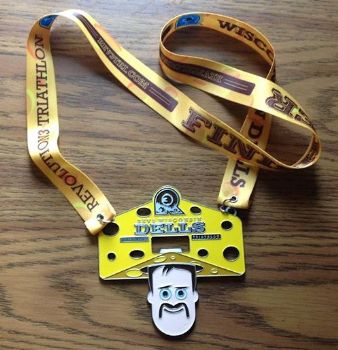 My Finishers Hoodie -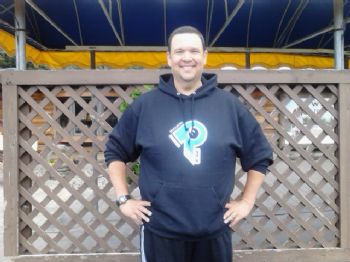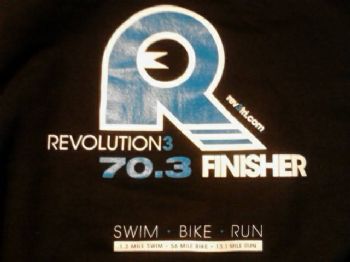 Post-race dinner at the hotel room with ONEKIDSMOM (Barb)
-What an AWESOME, SUPPORTIVE Sparkbuddy! She is the one giving me my finishers medal.
www.sparkpeople.com/mypa
ge.asp?id=ONEKIDSMOM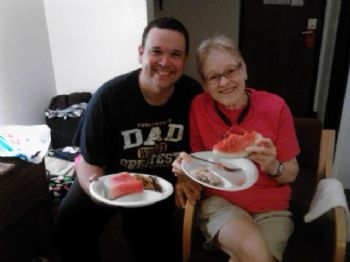 And the next day I got to meet my long time Spark buddy THECRAZYMANGO (Savannah)
www.sparkpeople.com/mypa
ge.asp?id=THECRAZYMANGO
I took her and the family to Crabbys - all you can eat seafood... yup..all in the name of recovery..lol... she was alot of fun. It was really cool to finally meet my running buddy.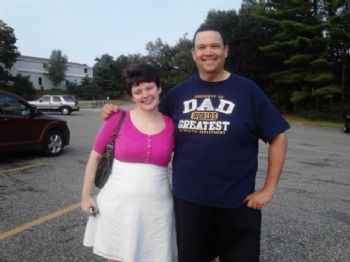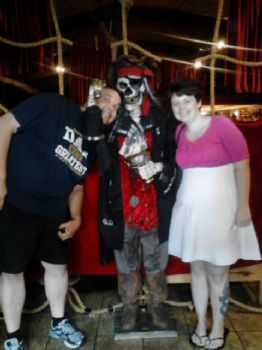 I am so glad to be home... When I get up, I will be headed down to get a much needed deep tissue massage then later today, a phone interview for Spark Radio...
Now, with the race behind me, I can focus on my long term goal of getting my weight loss support class off the ground, getting my personal trainers certification, and I will be attending a RRCA running coach certification seminar in November. It has been one of my big goals to get a couch to 5k training group and half marathon training group established at the gym that I go to. Nothing would be more fulfilling than to help someone just like me realize their own goals and potential.
Love you all and thank you so much for all of the support and cheers on Facebook during my big weekend. I read everyone of your comments, links, and posts. It brought me alot of cheer and support. Thank you!!!