Tuesday, August 13, 2013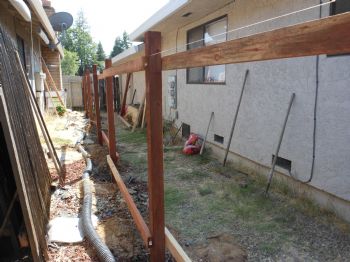 This is our side yard, we never use. We have torn down the old worn out fencing and placed in the main redwood posts in. Here is the fence almost finished, except for the two gates which we still need to build. Hope to be finished by next week. We are glad to almost be finished.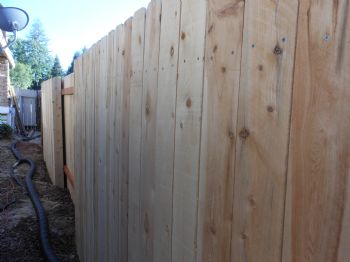 Here is my Pretty light purple to pink " Rose of Sharon Hibiscus," I have had for many years.