Tuesday, August 13, 2013
SO I had this amazing idea of tracking my progress via video blog but my work and school schedule is MADNESS. I've decided to practical and do a weekly video over the weekend.
This weekend I will include a picture of my now body in my next video during my week reflections. That way this hold me accountable and maybe just hopeful I'll actually notice my progress and stay motivated?
UPDATE: I stayed on track on my diet restriction via doctors orders and finally got my ultrasound and xrays done. The gastro specialist said all was normal which of course is great news! However now we both concluded that this is a food intolerance that I'm experiencing

so now it's my responsibility to figure it out... I'm playing around with diet during trial and errors this week. The doc is still recommending me to schedule my endoscopy... (I'm not sure if I want to go through it anymore if everything looks normal) In a way I'm embarrassed because others around me are telling me "looks like your just getting fat" It's hurtful to hear when I'm here working on becoming healthier and slim down. My condition is severe bloating to where I look like I'm 5 months pregnant and it's hard pressure on my upper abdominal (not gas, not water retention, not acid) sighs again I'm fine the numbers on my test result say so. I know my body. I'm a thicker built woman, I try to wear my figure well and I'm thankful for a working body so I'm not to caught up with the way it looks. I step on the scale and the # is dropping and my body is growing inches. So my only outcome now is continue to watch what I eat and focus on strength training to get my body to melt this fat off me. I feel so gross

OK ENOUGH OFF THAT! Gosh I felt like a super downer right there but I needed to vent.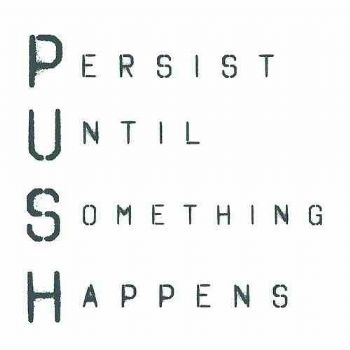 My motivation for the rest of my days... and...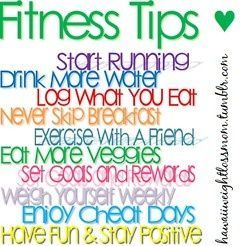 Some colorful fitness tips I found to also follow!
This is it for now.. more to come~