There comes a time in every journey, that one must assess all that is positive along with the negative. I have been meditating and are receiving truths that have been locked away within. The meditation has provided me with some real truth and allowed me to experience what this picture represents: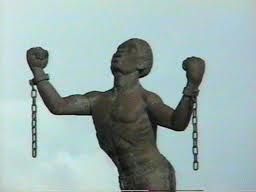 I have realized that I have a tendency to sabotage my success. It is reflected, in many behaviors and one main one is that if I mess up a little, I berate myself for screwing everything up, and in the past, I would give up altogether. I realized that on some level, I have been afraid of how powerful I know I can be with the gifts that have been bestowed upon me. I have, in such backwards ways, been behaving in ways that are slowing my progress on this weight loss journey, (eating too much, not exercising, engaging in conversations and negative self talk - the list can go on, but the idea is out there). I realized that I haven't believed I really deserve to transform into an amazingly gifted and talented,attractive woman, or to be successful in other ways.
As I think about this it is not usually our successes which teach us the most, it is our 'mis-steps . For me, its no longer about losing a bit of weight and trying to get to a certain date, or a certain challenge without messing up - This is truly about life transformation, and sometimes the transformation to radiance of health, mind and spirit is a truly intense and radical one.
I have learned that I can not expect to transform without being challenged, and I now understand that some of my thoughts were skewed - I needed to be reminded of this particular line of thinking: How can I embrace that challenge if I believe it is wrong to have it and that I have failed in encountering it? It is more about choosing compassion and love for me and claiming and reclaiming my power, no matter who might feel uncomfortable about me ( and that includes me as well) being too successful or too happy.
Primarily, I have discovered that It is about being at peace and without inner conflict about my decisions. I am now stepping on the path which will lead me to finding out why I act in contradiction to what I know I want to achieve.
It's not about me pushing myself to accomplish certain things by certain days, because I feel that I have to, but about being true to my self and making sound, clear choices, whatever that means for me. I have found that It is about enjoyment and opportunity, taking everything day by day.
Finding these truths, did not take down me a dark hole, but allowed me to feel freedom. I have received some diagnoses that would have sent me to a new place, but in every situation there is an opportunity to see things high or low and since I am to be alive, I see being alive.
I know the path that I must now take to accomplish this healing and I ascribe to two wonderful songs right now:
https://www.youtube.com/
watch?v=FJW7Ys2le7o
and
https://www.youtube.com/
watch?v=DQdmrFrM5lE
.
I know now how to get to stepping and I will!! no, I am!!