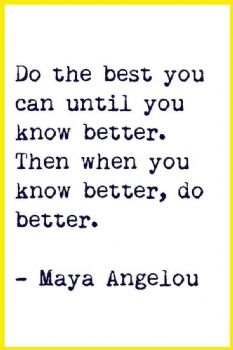 This week was another consistent week and therefore a successful one! Once again down 2 pounds

and my new shoes

are here and I am so happy they are everything I wanted

.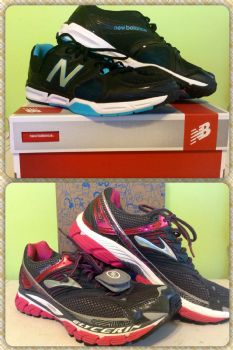 I ordered 2 pairs of trainers from zappos.com, both of them were New Balance because all of the great reviews and recommendations I read for trainers and other Studio Dance shoes for Zumba and like did not offer Wide Widths. That was frustrating but I knew I'd have luck with New Balance. If anyone is interested the model number is WX797v2 and can be found here
www.zappos.com/new-balan
ce-wx797v2-black?zfcTest=f
cl%3A0
. They are very supportive and have great cushion. I especially like the medial support they put on the forefront of the shoe. I can feel the difference when I do side to side lunges and squats. There is so much more stability and I feel grounded. Before I always just used running shoes for all my workouts because I assumed that was the only way I'd get the most cushion to help protect my knees and everything when working out. But I've found running shoes really are good for just running

. Their built to propel you forward and don't do well with a lot of lateral movements like cross-trainers. There not minimal like I thought I would like, but there not to minimal and they don't feel to bulky. There just right!

My running shoes are by Brooks and it was my first time ever trying on Brooks. They fit perfectly! The fit is so right on and they are very plush. While I was doing my shoe research I found that I am a rare underpronator (my feet tend to curve outward when running), and as such I need more cushion and more of a neutral shoe to help it. Reviews for Brooks said that I would need to go up either one whole size or a half size to find my "Brooks shoe" size and I was confused about what size to get. Luckily someone suggested to me to go to
www.runningwarehouse.com
/
where on product pages for shoes they have a thing called show me how it fits, where you can plug in the size, brand, and model of the current shoe your using and it will compare that fit to the shoe your looking at and suggest a size for you to try. It was very accurate for me. Out of the 2 pairs of Brooks I tried I went with the Glycerin 10(
www.zappos.com/brooks-gl
ycerin-10-diva-pink-anthra
cite-silver?zfcTest=fcl%3A0
) because they were actually cute and fit me better then the Brooks Ghosts. I liked how the Ghosts felt, but for some reason I felt pressure on the balls of my feet because of the drop in the padding of the shoe toward the front. I'm like the princess and the pea when it comes to shoes, I'm very picky and any small thing bothers me. Anyway, my search is over

and I got back to working out later this week. I even tried my Zumba for my xbox again and it went a lot better then last time I tried it and I know it's because of the trainers. Less traction on the shoes allows me to twist and turn more freely without hurting my feet, ankles, and knees. A commenter on my blog last week suggested that I try a type of band that you can slip onto your workout shoes to better dance on hard surfaces by getting rid of traction. The Dance Socks (
thedancesocks.com/
) look great, but I didn't want to buy them just yet. In the mean time I cut a pair of old ankle socks and made my own for the in between time. They worked really good. Of course I won't be using them anywhere but my living room though

. Maybe I'll use them as a reward for a mini goal

.
Just to update on my granola bars I made them in the muffin pan this week for the sake of uniformity and it worked out wonderfully. I just cooked them for a few minutes longer!
I also tried the banana "ice cream" recipe (
recipes.sparkpeople.com/
recipe-detail.asp?recipe=6
94221
) that I've seen on my start page a few weeks back and I loved it. The texture really did come out like soft serve. I mixed in some raspberries and a little apricot yogurt and put them into pop molds for a quick treat.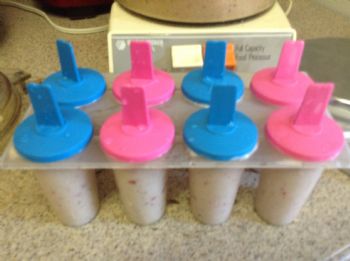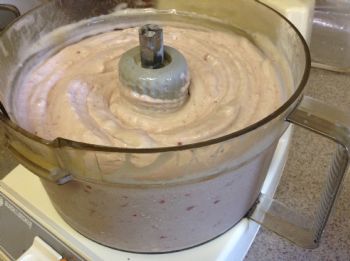 I also joined an 8 week challenge here on Sparkpeople through a sparkteam. It's their version of the Biggest Loser and it's a team challenge.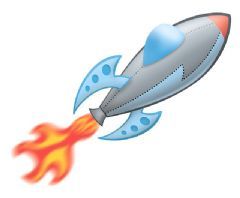 I'm on the Crimson Rockets. Sounds "out of this world" to me


. I'm glad that I found it and was able to get involved in time. I think getting involved and active within the community will help me a lot more this time around. Because there's only so much you can do on your own! That's why I have come to like blogging consistently. I love to hear the feedback and suggestions from everyone here. I truly appreciate it!


.
So, this week I will continue to keep up my streaks and get moving some more in my fantabulous shoes

. Maybe even try to start running again. I haven't gotten to take the Brooks out for a spin yet!

Just have to keep saying to myself "Get It Gurrl!"

Here's to another week

.