Sunday, August 11, 2013
Today, my spark friend, Deb (Bubblestoo) was passing through Columbus on vacation and we had a chance to meet. This is the first person on sparks that I have met. I took her and her husband Jeff to the Hollywood Casino, where we enjoyed some free play. After that I had them follow me to the First Responder's Park in Hilliard, Oh. These were people that helped out on 9-11 and 2 pieces of the fallen Trade Centers are there. Here is me and Deb in front of one of the pieces.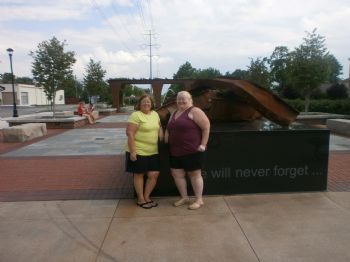 After that we went to Ballantrae Splash Park where there are 25 foot dancing bunny sculptures. Deb has those pictures. After that we went to the corn field. There are many ears of corn, made out of concrete and about 6-7 feet tall. Here we are again.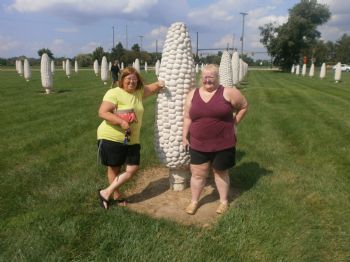 So much fun in such a short time. Deb and Jeff, it was nice meeting you.