Sunday, August 11, 2013
Hi Dear Friends,
It's been quite a week. 4 doctor appointments and 1 PT appointment add up to a part time job to go with my full time job. Lots going on there after all of my tormented attempts at sleep. However, we were awarded by our friends at John Deere with complimentary tickets to the River Bandits game. The seats were great and the game was awesome. Our team won 7-3 (or was it 7-4??). It was autism awareness night at the ball park which is near to my heart, given 3 of our sons have Aspberger's--loved their special jerseys. One was auctioned for $2000 after the game. Then, to end the evening were fireworks. I didn't expect my phone to place the photos first--so you can tell it was gorgeous as well as fun. Now I see that all of the photos are sideways as well--and I don't know how to fix that. I think I've done all that I know how to do...I cannot figure out how to get rid of the duplicates because none of the photo information is duplicated--there was one that I did delete and it didn't change those two pairs towards the end. I will have to learn about loading photos from my phone onto my blog before I try again.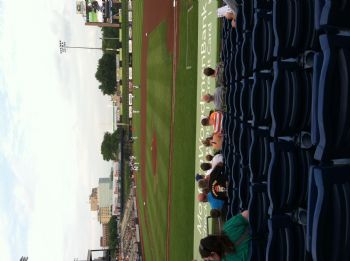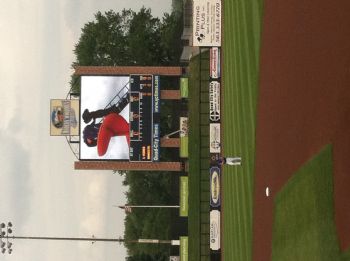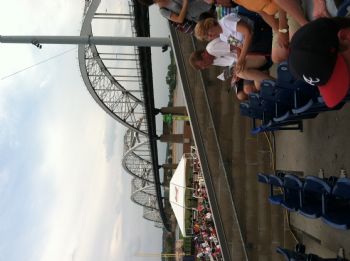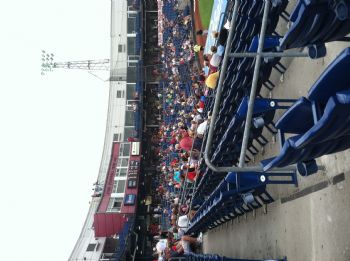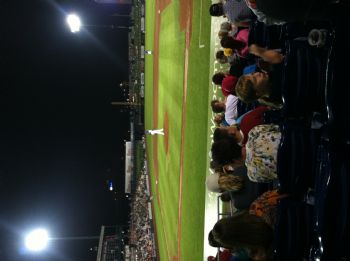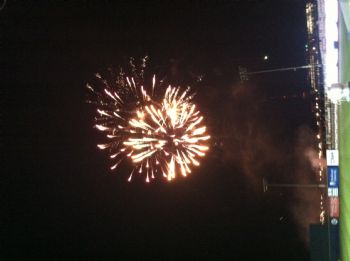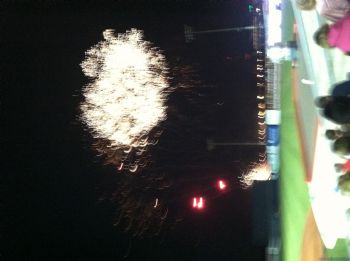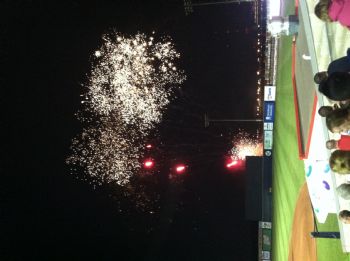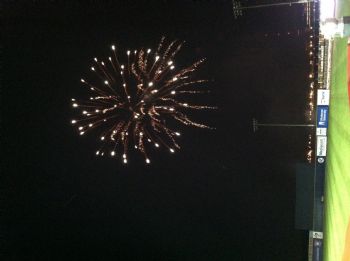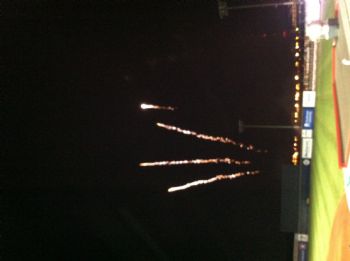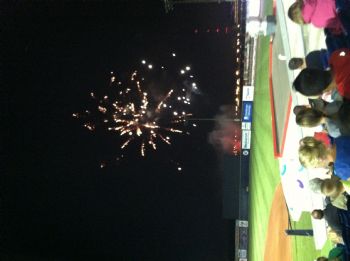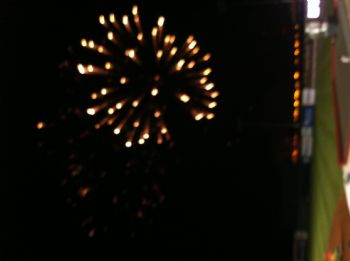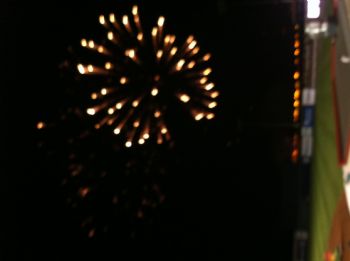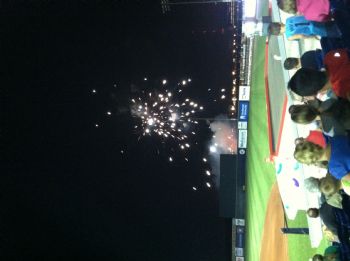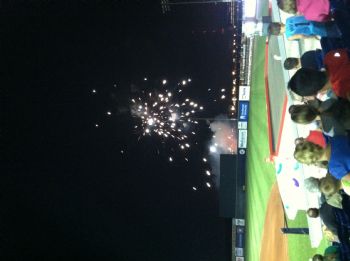 Today, we took Marissa shopping to buy things for her dorm room. This was not easy for me. Physically, it was awful--but it was far harder emotionally. It is her time to leave her mark on the world and it is our job to enable her success. I won't miss the chaos and noise that are part of her, but I will miss the sensibility, kindness, and creativity that are part of her. She was featured in today's paper for some of her work with the church this summer. I'll try and share a photo of that. It's anyone's guess where it will show up here.
Gentle hugs,
Sylvia