Thursday, August 08, 2013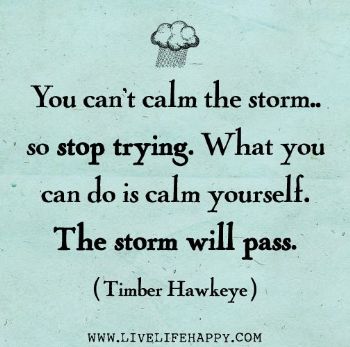 Yesterday I wrote about the power of gratitude, and today I'm being tested. As many of you know since I've wrote about it quite a few times here, I've been struggling to stay positive this summer. Some (very personal) things have happened in my life that have made me feel very powerless, sad and even heartbroken. A part of me wishes I could open up here and tell you everything, but I'm choosing not to out of respect to the person involved in all of this.
For me, one of the most difficult things in life is to accept that there are certain things that are beyond my control. I'm a control freak, I acknowledge that, and it's such a frightening thing to have to let go and accept that there is nothing you can do to fix things. Ultimately, it's a choice only the person involved can make. I'm having a hard time trusting that things are going to be okay without me constantly worrying about them. Loss of control can be scary. And for me, it definitely is.
This all sounds so mysterious and I'm sorry about being so vague about what's going on. I'll try and get to the point. What I'm realizing now is that the only thing I actually can control is MYSELF. I can't control the people around me and the choices they make (and it's driving me crazy sometimes because there is nothing I would like more) but I can, instead, control my own emotions and actions even in the toughest of situations. I can focus on myself, on my health (both mental and physical) and on my goals and dreams. I can channel my energy into thinking about what I want and what I'm going to do with my own life instead of obsessing about the decisions of someone else. It's useless to waste energy on worrying all day long about things you cannot change. There comes a point when you just have to LET GO. I used to deal with situations like this by turning to food, but now I choose to face my fears head on even when it's scary and focus on my own well being for once. It's extremely difficult but I'm going to try my very hardest.
I need your support, my friends. This is a tough time for me and I'm doing my best to keep my head above water, even when the waves are trying to crush me.