Wednesday, August 07, 2013
There is a city less than 10 miles from us that has a minor league team and it is as minor as you can get and still be part of the majors! We went to a game last night and I have always loved the atmosphere there. Tickets less than $8, relatively cheap food, parents with young kids all over the place. These players get paid very little. They hope to be successful and break into the big leagues, but sometimes that doesn't ever happen. There was one player that I noticed had been on the team since 2008. Now I don't know what his motivation is for staying with the team for 5 years, I would guess he has probably come to grips with the fact that it is highly unlikely that he will ever go up in the ranks. So why do it? I began thinking about how he must motivate himself, his love for the game, never giving up, etc. I admire that with a lot of these guys. Lessons for me come unexpectedly from the strangest places. Be open to new ideas and support for your goals from unlikely sources!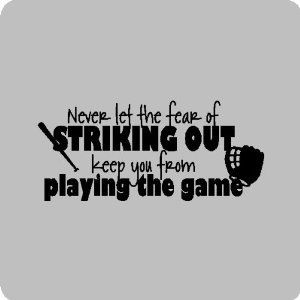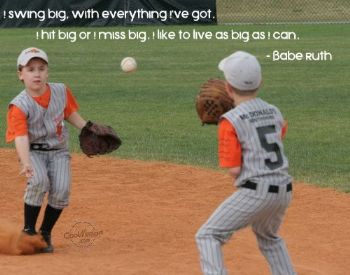 You are a winner when you have the courage and decide to begin a journey, not when you are what you consider a success.