Blueberry pear compote
Tuesday, August 06, 2013
One of my favorite breakfasts is the Plan's blueberry-pear compote.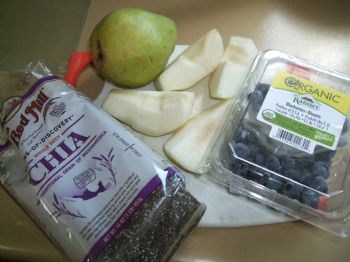 1 pear
1 cup blueberries (fresh or frozen)
1 to 1-1/4 cup of water
1 tsp each cinnamon, cardamom, nutmeg
1/2 cup chia seeds
Chop the fruit and add to a pot of the water and spices. Bring to a boil and simmer for 10 mins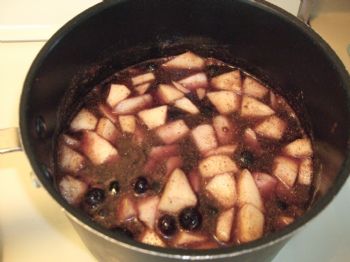 After simmering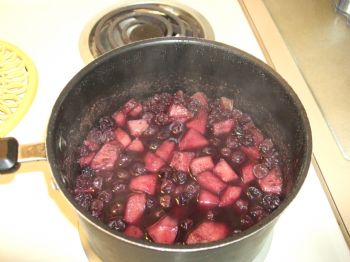 When the fruit is soft I blend it with a stick blender till it is smooth and then add the chia seeds, stirring for 2 mins.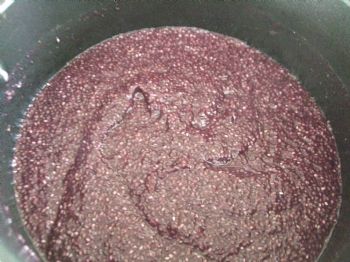 After cooling refrigerate
Breakfast: compote with coconut cream ans slivered almonds