Tuesday, August 06, 2013
I got great advice this morning from a very good sparkfriend. He suggested that I turn into a non superhero to see how that goes for me. I love that idea (see new profile pic).
So, what power am I going to hold? How about the ability to alter the perceptions of others, and general ability to control the actions of others with the mind? Well, I can do something similar to this. I can control my cravings with my mind - not really others but I can control these cravings. I know that can happen. And guess what, drinking more water or going for a walk helps!
Also, I've been thinking about what my August goals are going to be.
One I've already decided on.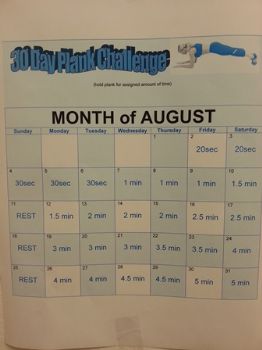 So, what else?
- Drink 80 oz water daily
- Cheat 1x per week
- Continue SB plan (lower carb)
- Lose 5 pounds