Monday, August 05, 2013
This past weekend I took a 3-day, 8 hour teacher training at the dojo. It was encouraged for all levels of students. Our classes are all levels, and sometimes you wind up assigned to go over forms or other techniques with someone who is at a rank junior to yours.
There were 30+ people in attendance, from four different schools. Here's a few photos. I didn't get many (or one of the whole group) because we were busy.
One of the breakout groups: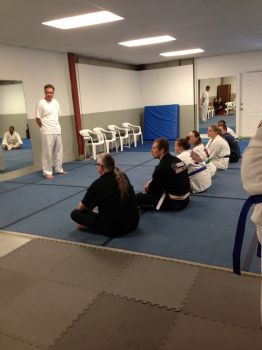 Hubby on the right. He is 6 ft and the other guy even taller: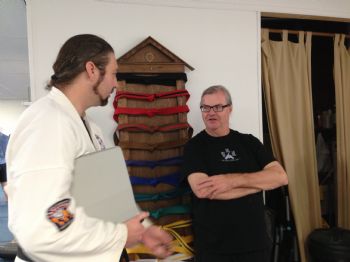 Milling around before class: