I got two new kittens this week and OMG are they freeking adorable we can hardly stand it.
A little back story on how we got them. A couple of weeks ago we let my precious Weezy outside on a Monday and she did not show back up on Tuesday which was not like her. She was a stray that made our home hers and for the longest time did not want to go outside till this summer. Never should have let her go outside because something killed her and I did not find her body till Sunday. She was my first cat that died on me (I always have had to put my cats down due to old age). She was a great cat and will be missed.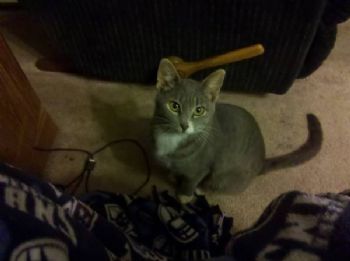 Then, for the about a year know we have known that our old man cat Buddy was on borrowed time. He was 15, started to get a bit senile, got skinny and started to get sores on him, it was time. So he went in on Wednesday to be put down.
That left us with one cat, another stray that we took in and named Bella. Bella barely tolerates me and is so my husbands cat it is disturbing. So that left me with no other choice to get some kittens for me. I decided on two just in case Bella did not like a kitten, they would at least have each other to play with.
I got them from a rescue and they were found with a number of other babies and their mothers in the middle of a ball field in a plastic dog crate on a hot summer day. Just makes one sick that someone could do that. They have their shots and are already fixed, so score!!!!
So here are my two new boys.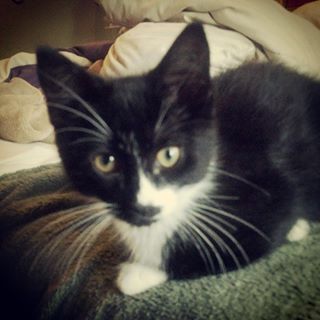 This is Sully, named after the lead singer from one of my favorite bands Godsmack.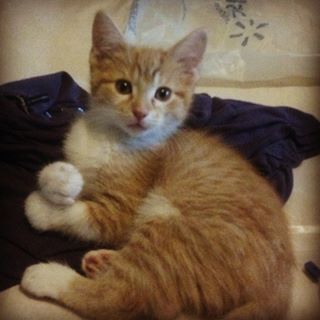 Here is Mr. C Matthews (yep named after #52 from my Green Bay Packers)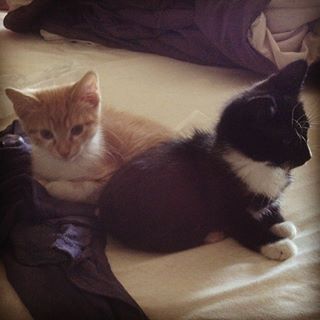 Let's just day that Bella is NOT happy and stayed outside the first night and the next day they were here. Oh well, she will have to get over it. Then the dog just looks at me like really, REALLY, kittens. I'm too old for this.
It is just so much fun to have kittens again (over 15 years since the last one). I got me some babies again.