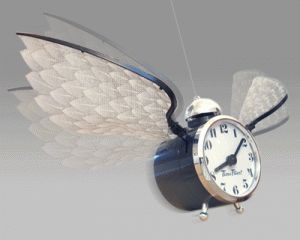 Wednesday July 31, was apparently a day that it would have been better if I had stayed in bed. Oh, I got off on the right side the bed, but that quickly turned wrong when I had to bend over and clean up pee from Mocha, who had only 'aimed' at the pee tray instead of walking into it to pee. With my having herniated disks it is extremely painful for me to bend over at any time but especially in the first hour or so after I get up. Bending over can leave me numb from the waist down for hours, or until I get a good long time in bed to relieve the pressure on my disks. STILL, I maintained my good composure… But, then he went into his only too familiar pattern of 'contest of wills' like a two year old child, and holding his poo to demonstrate (who) in in control. Well, with my legs already turning numb I was in no state to deal with a 'contest of wills' and I just 'lost it' on that little dog. I got very intimidating to him, grabbing him by the scruff of the neck and locking him in the 4ftx4ft pen for the day. But, by then I was in such a rotton mood that it ruined my whole day.
I had an appointment for a haircut, or I would have taken some 'chill' time. But, I didn't have that time. And, I was so stressed and upset that I just felt like crying. Needless to say "I didn't make a good impression" uptown. The hairdresser felt I was 'just not handling stress well' when I talked about the home remodel and all the stresses that came with it, and she was rather condescending to me. Course she lives a rather ideal life, and doesn't have a clue what I live with - cause I never tell anybody much if anything. I had mentioned to the other hairdresser some of Chucks recent bad behavior, and I know my hairdresser doesn't think I should say anything against "Mr. Wonderful Chuck". She negatively judged me cause I said "that last week Chuck hit the back of my hand with a hard water bottle" and that this isn't the first time he did something like that". She'd really have a fit if I talked about the true horrors he has done. But, then I'm sure she wouldn't believe it, cause Chuck 'appears' so pleasing to those out in the public eye. But, due to my saying that about Chuck, she was really nasty during my haircut and styling. Even though I have explained to her that I don't take heat due to my heart failure and MS - and repeated this to her not two minutes before, she turned off the fan, and put the blowdrying on me very close to my scalp on the highest heat. And, she jerked my hair a lot during the styling and gave me the most awful styling to boot. She stopped when I got so over-heated that I almost vomited. She turned on the fan and turned off the blowdryer, but when I asked to see my style, she refused to turn on the lights over the dark mirror. I seen later how really horrid the styling was. I guess I can be thankful that even though the styling was awful, she did do a good job on the cut…
Still, it's so disheartening that Chuck has so smeared my reputation around town that this town is a 'toxic atmosphere' to me, yet I say one little thing and Heaven forbid, you would think I spoke against God!
Then Wednesday evening I went to another music fest here in town, where as usual I am shunned due to the smear campaign Chuck has done. And, I came home pretty depressed.
Yesterday I did say something to Chuck about the atmosphere against me in town, and he openly admitted "He has smeared my name here for many years." He claims he is "sorry". Whether he actually IS sorry or not is pretty much a moot point at this point. Cause what good is anything in life if you don't have your reputation? All the money or goods in the world are meaningless if you can't go anywhere in town without hostility from people over what they have been told about your (supposed) misdeeds, and what good is anything if everywhere I go I am treated as a leper because of the smear campaign Chuck has done all these years? And, the really sad thing is that it is Chuck who has done the most horrendous deeds, and to cover his deeds and to keep me a prisoner of isolation, he has smeared my name and accused me publicly of 'picking up everything that walks". And, he has put on such a sympathy act, even collapsing at work and his fellow workmates having to take him to the hospital several times in years past, that people truly believe him and have sympathy for 'poor Chuck'. And, many of the years he was smearing my name he was trying to bed my own daughter. I was his prisoner all those years, but when she left for college and thus he had no more use for me (cause apparently his use for me was to access my daughter), well, then he decided to release me. Three years before that I had developed heart failure, and when my husband finally agreed to 'let me go', then my doctors said "even if separated, I needed to stay married cause heart failure is a very expensive disease". It was about 18 months later that I learned from my daughter what he had really tried to do.
You'd think a rational person would look at their own 'sins' and not cast stones. But, instead Chuck casts stones to 'deflect' from all the horrors that he did, and to gather as much 'attention' as he can get. Cause attention is really important to a sociopath.
So, last night he's telling me, "How sorry he is."
I ask him, "What exactly are you sorry for?"
He says, "I'm sorry I smeared your name and ruined your reputation, and that you can't even go uptown without it being toxic. I'm really trying to change. I'm trying to communicate more. I haven't said anything against you to anybody for a long time."
Me: "How long"
Him: "I don't know. A long time."
Me: "Well, 8 years after I told you to clear up what you said about me, then last fall you brought it up to that person again, as a way of saying, yeah, I'm reminding you of what I told you about her."
Him: "I don't remember."
Me: "So, why are you trying to change after all these years?"
Him: "Cause I can see you are ready to move out of here."
Me: "You only don't want me to leave now, cause like you told me the other day, you don't want to be totally alone. Cause even your family isn't associating with you."
Him: "I don't want to be alone. I don't want to lose you. I like being with you. I like seeing you. I like talking to you. I don't want you to move away. I don't want to lose this house. I don't want to lose the dogs."
Me: "Well, you've caused me to lose everything here. It is a hostile environment every time I go anywhere here. Even my medical care is affected, where the medical personal don't feel I am a person worth keeping alive, cause they think I am a monster instead of you. And, I've even pretty much lost my gardening due to you, cause I can never find any of my tools when I go to garden, cause you move them all the time, and when I garden you stand over me if you're home. I can't even use the hoses a lot of the time, because you constantly have moved the sprinklers and hose ends so I can't use them. You have made living here the past 10 years absolute misery. At least when I owned my own home I was happy, even though I probably wouldn't still be alive if I lived there, due to the mold. But, living here is not living. I would rather live in a small place in another town, where I can go uptown and be treated decently, and where when I was home I had peace and calm."
Him: "I know. I'm really sorry for all the pain I've caused you. I'm trying really hard to change. I don't want you to leave."
Me: "Well, if you're actually wanting to change you have to demonstrate that on a long-term basis, not just a short-term attempt and then go back to the usual. You would have to do the hard work of dealing with the issues, of being willing to allow me to discuss them without you giving me the 'shut up' message, or showing distain with your eye rolls. It would be a years long process that wouldn't be easy. You would have to accept and deal with my feelings from all you have done to me, and what I live with due to all of that."
Him: "Yeah, I know."
At this time I did not mention that I will at some point expect him to make some type of amends such as going to at least some of the main characters he has smeared my name to, and telling them the truth. Course after 25 years of his smearing my name, and one person spreading it to another, and those persons spreading it to still more, well, at this time the whole town is 'poisoned' from the smear campaign Chuck has done to me. So, really, no matter how 'good' he became - even IF he maintained that 'good' behavior from here on out (which, with him being a sociopath, I can't see him succeeding at), the 'bad name' he has given me will never go away. My reputation and name is permanently destroyed in this town, while the man who has done every kind of evil imaginable maintains a good reputation, cause he comes off as 'good ol Joe', and because all these years I never said anything against him that has helped him continue to smear my name and maintain his own good name. But, as I learned lately, IF I say anything, with the destruction Chuck has done to my reputation, nobody believes what I say over 'good ol Chuck'! In fact, I think my saying anything against Chuck further harms my name, because they are so convinced I am evil and that I am talking against someone who is 'almost pure as God' to them. And, they think, "Poor, poor Chuck."
~ ~ ~ ~ ~ ~ ~ ~ ~ ~ ~ ~ ~ ~ ~ ~ ~ ~ ~ ~ ~ ~ ~ ~ ~ ~ ~ ~ ~ ~ ~ ~ ~ ~ ~ ~ ~ ~ ~ ~ ~
And, then last evening he went with me while I took the dogs for a walk. And, just as the last time he went walking with us, suddenly he 'complained' that his hip was hurting and he could hardly walk. I needed my walking stick, but instead he was using it. ODD THING though, is that the ONLY TIMES he has had hip problems is these last 2 times he went with me walking the dogs.
I told him, "I don't believe it. You are only having hip problems because you seen I didn't do the deadbolt to my door, and you want to go back and get into my apt while I'm gone." And, I told him, "You have played on the sympathies of everyone for the last 40 years! My sypmpathies for you however are worn out. So, unless you're dying, don't tell me your ailments, or expect any more sympathy from me! And, here I need my walking stick, but instead you are using it." He gave me my walking stick. And, SUDDENLY he had no more problems with his hip, and walked normally the whole next 15 minutes! So, plainly his 'game playing' continues. I guess he must think that since there is conversation going between us that he can 'work it', and manipulate me into taking sympathy on him. And, (hopefully) let him off the hook on future 'heavy' conversations where he would be expected to take accountability…
~ ~ ~ ~ ~ ~ ~ ~ ~ ~ ~ ~ ~ ~ ~ ~ ~ ~ ~ ~ ~ ~ ~ ~ ~ ~ ~ ~ ~ ~ ~ ~ ~ ~ ~ ~ ~ ~ ~ ~ ~
The only way I see that I could get out of here would be to give up my precious dogs. And, live where I don't know. Housing would take all but $50-$100 of my income - IF I could even get housing. The need for housing in this area is so great that only those with spotless credit - and no pets - are getting moved to the top of the rental lists. Being I went bankrupt 9 years ago, my record does not allow me to get to the top of those lists. I could probably get affordable low-income housing in the next little town over , but that too would require I give up my dogs, and the police have told me "That is not far enough away. You need to get far away, where if Chuck is seen there it would be plain he is stalking you, and only then could something be done about him." But, if I move farther away than the next town, I do not qualify for low-income housing until I have lived in the new area for at least 6 months. Then I would go on the 'list', and the waiting list is a couple of years long - or longer. Meantime I would have to pay full rent, which would leave me nothing to live on. But, since my credit doesn't allow me to move to the top of a list to even move into an apt, moving to the top of the lists for low-income rent assistance becomes a moot point. SO, basically, if I leave here I would be homeless.
It is sad to choose between losing my precious dogs and being homeless, and living here in this toxic environment and toxic town. And, I really worry about my safety.
I was reading a book about choosing between 'a rock and a hard place' and the author spoke about people who sometimes have to live in almost untenable situations because the other choices are worse. And how each person in this situation has to make the choice for themselves whether to stay or go; which set of 'bad' circumstances they choose. Because every decision has pro's and con's; benefits and costs. You just have to choose which set of 'costs' you can live with…
The last couple of days I have been quite depressed dealing with this stuff: the tremendous 'costs' living here, and the tremendous 'losses' if I move. And wondering what I would 'gain' if I suffered those losses? Or whether it would just be a 'lose/lose' situation. Whether I would just be going from a miserable situation to a unbearable situation? Whether I could even get away from the stuff here, or whether part of it would follow me? After all, I would be extremely limited in where I can move to if I am to be maintained on my husbands insurance plan (having to stay 'in network', and my doctors insisting I need to maintain that insurance…).
So, I look at ways it may be possible to maintain some sort of tenable existence here, and keep my dogs. I know I will always have a very lonely existence in this town, as that environment will never change.
~ ~ ~ ~ ~ ~ ~ ~ ~ ~ ~ ~ ~ ~ ~ ~ ~ ~ ~ ~ ~ ~ ~ ~ ~ ~ ~ ~ ~ ~ ~ ~ ~ ~ ~ ~ ~ ~ ~ ~ ~
There is a 95 year old man here in this town who recently tried to commit suicide because he is so alone; he has lost all his friends and all but one family member to death. But, he is well loved around town, and very social. And, when he is out socially everybody visits with him.
I am far more (alone) than that guy, as I have no family or friends left, and when I go uptown the town is utterly hostile to me, so that I return home feeling bad, sad and depressed. It is the loneliest of lonely. I am not one to object to being alone as I am very comfortable being alone - as in not having a partner - but the type of environment in this town is far beyond 'being alone'. If I didn't have a lifetime of experience in it - first from my family of origin, and then from the forced isolation from my husband - I know my heart and soul could not survive it. It barely does as it is.
~ ~ ~ ~ ~ ~ ~ ~ ~ ~ ~ ~ ~ ~ ~ ~ ~ ~ ~ ~ ~ ~ ~ ~ ~ ~ ~ ~ ~ ~ ~ ~ ~ ~ ~ ~ ~ ~ ~ ~ ~