I have to do this...I should really...I never seem to be able to... ?
These are unfinished thoughts in my head, and I can finish each sentence with any of a number of interchangeable activities.
Lately I feel my program slipping away from me, and I need to kick my own butt. No, I need to love myself so completely that I will take care of myself. There was vacation, a week off, and eating out a few times. There was my husband's birthday, and the cake. I just had cake on the night of his birthday, and no more after that. I am proud of that. I wanted to weep and fall onto the floor in a rapture when I ate it, I'm embarrassed to say, because it was a fudge layer cake. But I digress. In an unhealthy way. Back away from the layer cake, Madam, back away slowly!
I was listening to an interview of Daniel Amen, the author of books about your brain and using its potential. He responded to a comment about being extreme, that the idea of a little bit of this or that "won't hurt", and he gave the response, "If you had a prize race horse, would you feed him junk food?"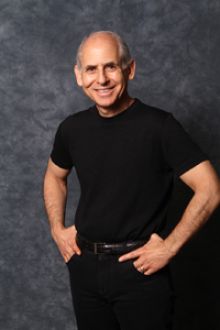 Now, granted, he's not handsome, but he is fit and in great shape. And in his late 50's. He said that he wished he could be the type who just did as they liked and didn't worry about anything, but that he read that this type of person dies younger, according to statistics. So Dr. Amen will stick to being concerned and careful with how he treats his body. He then stated that being overweight is really an illness with a set of symptoms. I would agree with that.
I may have slid backwards a bit with my health and diet plan, and I may also be in denial about it. I feel frazzled. The "not enough time for anything I WANT to do", or even that I need to do. I am going to have to curtail my cooking and really simplify meals, because it seems like I live in the kitchen. I don't know how to get everything done that I need to do, and I stress over it. I have to reshape how I spend my time. I am going to reverse my list and put the things I DON'T EVER get to at the TOP. Turn myself upside down and inside out, and build a new schedule.
That is my new project.