Friday, August 02, 2013
Yes, sorry to say, I am having trouble with my motivation, and I am gaining weight. I want to find a new source of energy so I can get back on track. Maybe I am coming down with something, maybe there is too much stress at work, I really don't know the reason.
I went on a short trip recently and it went well. I am kind of phobic of traveling, even within my own town, so it was stressful. I almost cancelled, but I am now glad I went. But, being on vacation didn't help my weight. We grilled bratwurst, ate out, etc. for several days and I was up to 257 when I got home.
I also have lost my energy for exercise, although I know this would help me in many ways. It might help me deal with stress and have more energy for other things. I promise myself, I will do at least 10 minutes of sustained exercise today. It is now 4:56 a.m. so I have the whole day ahead of me. I will make exercise a priority.
Have a good Friday and a good weekend!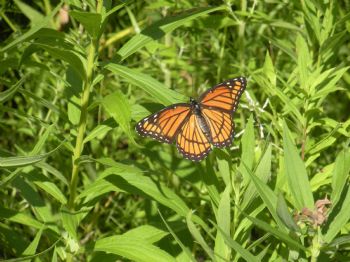 This is a friend I made on my vacation. There was also a hummingbird, but I couldn't get a picture of it!