Thursday, August 01, 2013
This is the Embroidered Quilted Wall-hanging that I've been working on for the last week! I finished it just in time for my niece's birthday party tonight!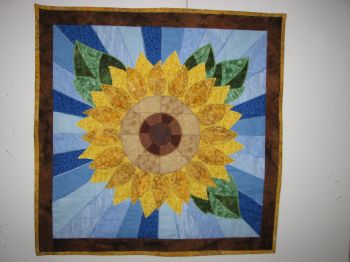 The second picture is of the Embroidered Quilted Advent Calendar that I did for my SIL's birthday in May! She didn't get the completed project until this week because I couldn't find the fabric that I needed to finish the binding! Finally found the fabric and finished her gift! At least it was before Christmas!