Thursday, August 01, 2013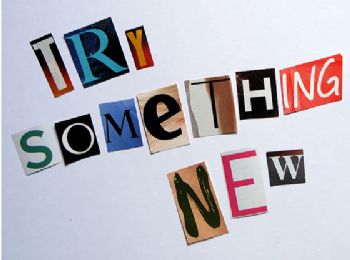 We are in week 9 already and it has sped past I cannot believe how fast it has gone by.
I have learnt a lot whilst doing this and one thing in particular how important it is to have challenges for the weekend.
You see it is the weekends that are my downfall we tend to relax things and have a larger meal on Sundays, a roast dinner is something DH loves and feels deprived without it.
In the BLC22 we have Week End Challenges (WEC) that start Friday and end Monday we have various things to do and a theme or a word that is broken down into what you do for each letter. It has helped me find ways of doing things that are interesting and stops me from going off track.
I want to keep this going after the challenges end as they are very useful and a good way of keeping things going especially exercise and eating plans.
The challenges have taught me that I do more than I thought I could and that I can find ways of keeping things going and that means I end up wanting to carry on even when things get hard.
So when the next BLC starts I will be signing up again I may not be the most prolific member as far as reading all the threads and posting is concerned but I do my best. I put everything into the challenges and I am enjoying it.
Fabulous Feisty Foxes have taught me I am far more capable than I thought so even if I do not end up a FFF next time I will always be grateful to the team for teaching me so much and being there for me.