Wednesday, July 31, 2013
Being that yesterday was full of busyness and sundry silly activities, work and projects in the Royal Realm o' Am the Queen o' Lunch (new title) did go all by her little royal lonesome to Ye Old Store Selling Sprouts & Green Things (and more) and had lunch in the deli there before making a quick shopping trip hither and yon in the Shire.
She is not that much of a fan of sprouts and green things anymore. At one time in her life, she was more so. Now when she wants sprouts and green she puts it in the Nutribullet and makes a liquid salad, aka green smoothie.
Anyhow, Queen A ate a number of slices of Swiss cheese

(quite a lot, actually) atop a pile or so of GF crackers

and drank a glass of cold water

and ate an apple in the car afterwards.

(inserts spark orange smilie since they don't have an apple smilie except with a white bread sandwich on plate and definitely we didn't eat a white bread sandwich).
That pretty much was lunch. Film. At. 11.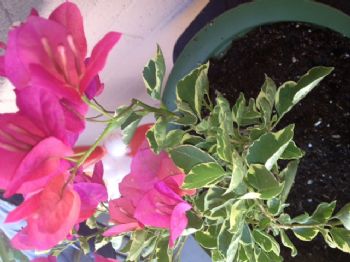 The plant has nothing to do with lunch.