Thought About Quitting...
Wednesday, July 31, 2013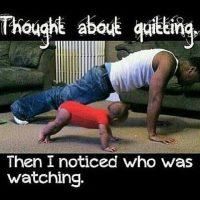 such a great feeling to know i'm setting the example i am for my baby girl. it is the most adorable thing to see her try to do my workouts with me!!
don't forget in ALL you do....someone could be watching. what kind of influence are you setting?