Good morning everyone!

My friend SNOOPYMOMMA2 (Barbara) and I decided to start weight training a month ago. My consists of dumbbells and a resistance band but most of the time I either just use my own body weight and dumbbells, and I use the Workout Generator in the Fitness Page to help me find workouts. You can also find the Workout Generator in the main Fitness area here in SparkPeople. The highest weight I have used is 2 lbs. I have been doing this now for 4 weeks.
HERE ARE MY RESULTS:
WEIGHT: up 3 lbs.
WAIST: down 0.5 inches (I can ware, TIGHTLY, a size 14)

HIPS: down 1.3 inches
THIGH: up 2 inches
ARM: up 0.5 IN
MILE TEST: 16 MIN./MILE (for my age, 50 years old, my results went from poor to average)
The results make a lot of sense to me because of the weight training I have added to my walking routines. As muscle increases, so will the weight.
As I get in better shape, my waist and hip inches have decreased, and as I gain in strength, the thigh and arm measurements have increased.

I am doing GREAT!! I am improving in my fitness level, feeling better, getting stronger, and my mood is improving too. I suffer from severe depression that went from severe to moderate most days.

But, most of all, my PTSD (Post Traumatic Stress Disorder) has gone down to where I don't have the horrible nightmares anymore (knock on wood!!!)

I am so excited about all of this, my friends!!
MY MEDICAL AND PHYSICAL LIMITATIONS ARE:
**Multiple Sclerosis
**Asthma (mild to moderate)
**Eleven (11) knee surgeries (will need replacement for both knees in the future)
**PTSD (horrible nightmares most nights)
**Depression
**Pre-Diabetic
I am improving!! I AM IMPROVING!! I AM IMPROVING!!

I don't record my weight but once a month so I don't have an obsession with the scale. For example, last month my weight went up and down as high as 5 lbs. but I didn't record it or think about it; just noted it in my mind (it is called mindfulness). After a month, my weight is up 3 lbs. which makes sense with weight training.
I will be doing this for 2 more months since I think it will take my body time to adjust to all that I am doing and those changes don't just happen overnight.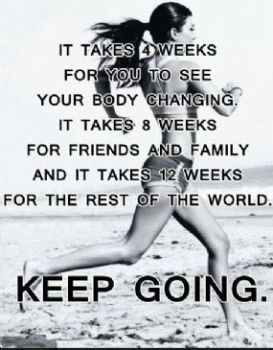 But, for me, the MOST significant change has been in my emotions. I can't believe that I am not having nightmares anymore and my anxiety has gone down. What a journey! And I want to thank ALL OF YOU, my Spark Family. Without you, I truly believe I wouldn't be able to do this at all (I tried and didn't work). I need the compliments, the ideas from you, your energy. I need to read your blogs, see your struggles and triumphs and be part of a loving community. I live alone and this means SO much to me!! For those of you who live with non-supportive people, this is your Wellness Family too.
God bless you all in your journey, my friends. WE CAN DO THIS! WE ARE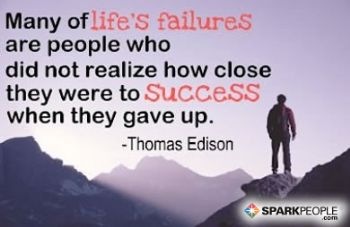 I LOVE you very much (I mean it!)
CHELSEA