Wednesday, July 31, 2013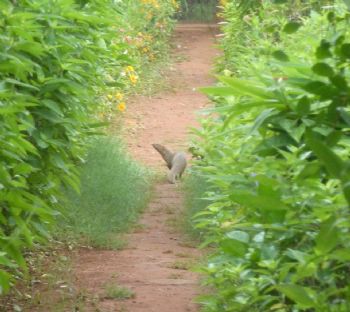 In my status updates I keep mentioning seeing peacocks and mongeese (mongooses?). It is almost a daily occurence. I know you have seen peacocks before, but here is a picture of a mongoose taken right outside the front door by my friend Karen.
Keep on Sparkin' friends.