I have been steadily losing weight over the last 6 weeks! 8 lbs total and 5% of my start weight. I have gone down half a clothes size and my clothes are feeling looser!!
I have fallen off the wagon all the time and found it hard to catch up the horse and get back on a couple of times, but weighing in at WW I have been lucky and lost weight every week.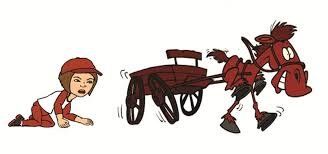 The last 2 weeks I have been struggling and my wagon has slowed down and nearly stopped recently! My daughter cracked the whip and got me going again last Friday less than 12 weeks to go until the big day when she gets married - think of the photos!!! ( Why do cameras always put a stone on to your actual weight??) Still we are paying a lot of money to the photographer so maybe the photos could be enhanced??
Anyway the wagon is going at a good speed again so hopefully I will reach my destination on time!
And the weather!! Anyone else melted fast recently? Gravy dinners where a definite no go, so no healthy chicken and gravy. I developed a craving for weetabix, bananas low fat crustless quiche and baked beans!!

Weeks of 32 - 37C here in Costa Del Hertfordshire made going out and vigourous exercise dangerous! I only got heatstroke once, that was enough - I also developed a healthy craving for Exotic Soleros, yum!

Well we are now at a very pleasant 24C and I am back on veg and healthy protein, so the horses are getting healthy fuel!! My pedometer is back on my waistband and I've dusted off my exercise DVDs ready for action!
I hope the wagon speeds up a bit as various obstacles are coming up. Our Anniversary 33 years ( yes it is possible!) , my birthday - which I hope will slip by unnoticed and the hen party ( There are a couple of old boilers keeping me company so we will do our best to embarrass the young chicks). Still as the final total cost of the wedding begins to exceed our budget, my husband may have to join me on the weetabix diet!!
The sun is shining and I am enjoying my ride on the wagon, and even a few heavy showers will not slow us down. So it is onward for another day!