DARN IT !!! Why can't the food manufactures put a photo of bugs on there label when adding them to foods to make consumers more aware. Why not say this food contains BUGS giving us more of a choice to walk away from them. I don't want them disguised as red food coloring or fruit. They need to be HONEST. I try to be a careful consumer after all. At least it's been a long time since I have eaten yogurt. YUCK, YUCK, YUCK. Let the people CHOOSE !
If you ride a motorcycle, which I don't riders can choose to eat bugs if they don't wear a face shield right? That is a choice. Or the folks who live for the bugs to rise from a lake in Africa If I remember correctly to make burgers out of them. I want a choice. What about YOU?
While I was aware many people choose to eat bugs everyday that color there lipsticks RED, I didn't expect to find it added as an ingredient in food. I have heard rumors that a certain amount is allowed in during food production. Yuck. But to deliberately add it into foods, hidden away, kind of like a hidden ingredient. Super YUCK.
I am copying the article which reports that it is being added to some yogurts on the markets. One I used to eat.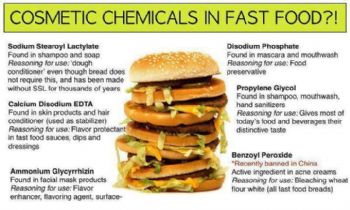 Op-Ed: Tell Dannon to Choose Berries Over Bugs
Should berry-flavored yogurts be dyed red with crushed-up insects?
July 24, 2013
Michael F. Jacobson, Ph.D.
Michael F. Jacobson, Ph.D.
is co-founder and executive director of the Center for Science in the Public Interest.
Dannon carmine insects
The insect-derived dye carmine colors Dannon's berry-flavored yogurts. (Photo: daniel.julia/Flickr)
A couple of months ago, a report from the United Nation's Food and Agriculture Organization invited the prospect of insects being a bigger part of our diets in the future. High in protein and healthy fats, and easier on the environment than heftier animals like cows, pigs, and chickens, insects are rumored to have a somewhat nutty flavor. Will Kellogg's be marketing Cicada Crunchies anytime soon? Will crickets, a.k.a. "land shrimp," start showing up on restaurant menus? I doubt it. But if you like Dannon's Fruit on the Bottom yogurt, keep reading: You may be surprised to learn that insects are already making a small contribution to the American diet.
The ingredient in question is carmine. It's a red dye extracted from the dried, pulverized bodies of the cochineal insect—an unphotogenic arthropod native to Mexico and South America with a fondness for cactus. Dannon uses carmine in four flavors of Fruit on the Bottom yogurt: strawberry, raspberry, cherry, and boysenberry, and in the strawberry version of its Oikos Greek yogurt. It also shows up in various varieties of berry-flavored Activia and Light and Fit Greek yogurts. Carmine's presence is totally deceptive, since consumers rightly expect that those yogurts are colored by the advertised fruits—and not by an extract made from these six-legged critters.
For most consumers, carmine is safe to eat. But a small percentage of people who eat foods dyed with this particular insect extract will have allergic reactions, ranging from a mild case of hives to a dangerous anaphylactic-type reaction.
While some people may choose to eat insects, carmine may be objectionable to vegetarians, Jews who choose to keep Kosher, or others who are just plain averse to the idea of eating bugs. Dannon should treat those consumers with respect. It could at the very least identify carmine as "insect based" on ingredients lists. But when carmine is serving a solely cosmetic purpose, why would Dannon risk offending anyone by using it in the first place?
We want Dannon to put berries over bugs. With our friends at TakePart.com, we are collecting signatures on a petition asking Dannon's parent company, the French dairy conglomerate Groupe Danone, to eliminate carmine in favor of safer, non-allergenic plant-based colorings. (The company already uses some of these, such as elderberry juice concentrate, purple carrot juice, and turmeric in some of the same yogurts.) But heck, the red or pink color in Fruit on the Bottom really should come from the fruit pictured on the label!
Tell Groupe Danone CEO Franck Riboud that when you buy Fruit on the Bottom yogurt, you want fruit, and not fruit mixed with a little bug extract.
Source:
http://www.takepart.com/arti
cle/2013/07/24/tell-dannon
-choose-berries-over-bugs?
cmpid=tpfood-eml-2013-07-27-yogurt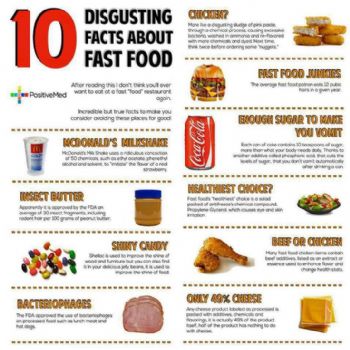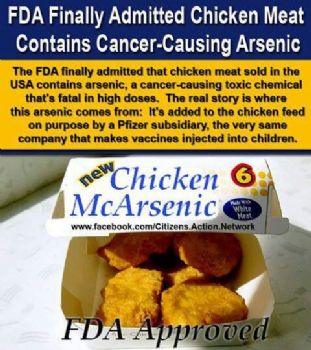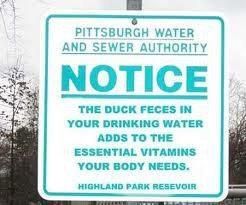 GROSS.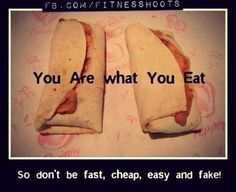 I think I will choose the apple.