And we are married!!!
Sunday, July 28, 2013
Oh how much I hate the teeny pictures SP allows you to show on here!
We don't have professional photos back yet, these are a couple from what our family took of us.
We had an AMAZING day, the couple little things that went wrong where dealt with and I'm so glad the hard work we put in really showed, so many people said how personal and really "us" it was, which was wonderful to hear. Even our registrar had fun and said it was the best wedding he had been too in ages! He must see so many just the same, and seeing something really different made his day too!
We really enjoyed our trip to Ireland as well, had a lovely time there, despite the crazy heat, we took raincoats, and ended up with heatstroke instead!
So, some sneak peak pictures, I will be creating a Flickr pool or something when we have more professional ones to share, and when I can go grab off facebook all the others ones floating around!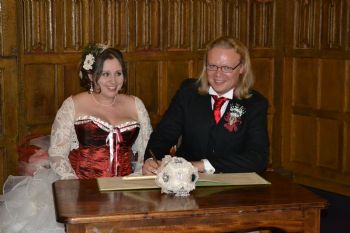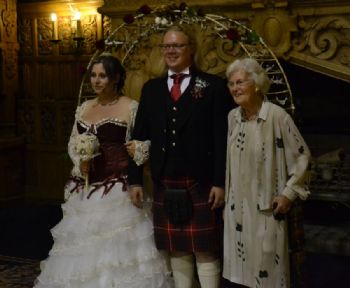 This is us on the beach after the ceremony, see my wedding wellies??
So stay tuned for more pictures and news!!