Friday!!!! TGIF for Many!
Friday, July 26, 2013
TGIF..
HAHA....so funny, Being OLD I no longer have to feel this...I work at home & am blessed to be able to stay in sweats til noon if I like:) One of the few joys of aging.
Todays hint I want to share. You know I so believe in finding just what will work for you & Not Suffering!!! Loving my coffee & of course Starbucks/ 7-11 any place to get it...deciding to make my own Coffee Bar was a landmark happening.
Then discovering Torani 0 Calorie flavorings....Yum! I now have quite a collection & look forward to mornings & my coffee & Iced Coffee thru out the day. The syrups are great over strawberries, blueberries, my fro yo that I make....used anyway you like a little zip added.....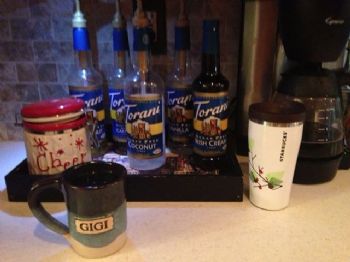 Also today I will be making up some of my SIJs (salad in a jar) Such a hit...hubby loves them & when I am on the go...I love them as well. This is his lunch packed to go. I of course take my Walden Farms O cal dressings everywhere. I talk about these products so often....they are absolutely how I have lost 48.5 lbs in 5 mnths.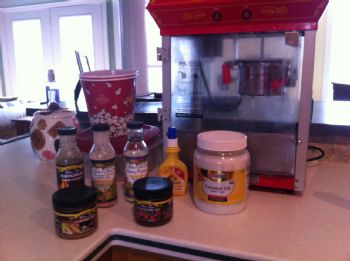 Allrighty was going to share 1 tip but there you go.....3! Find what tips fit your lifestyle....we don't have to SUFFER!!!!!
Have a GREAT DAY Spark Friends!!!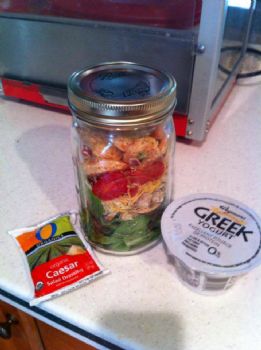 Why didn't I do this alot sooner!!!!