Thursday, July 25, 2013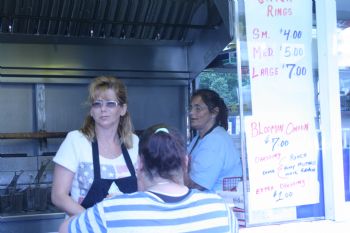 I had not been to a fair in about 10 years, so yesterday was a real treat.
We had brought our own cold drinks with us from home. But I just had to buy some fried dough...with melted butter, powdered sugar & cinnamon on it. Later while we were watching the demolition derby, it got cold & windy, so my brother went to get us hot chocolate & deep fried oreo's. It was an order with only 6 that we all shared so I only had 1. Now I have never even seen them before but they were pretty good. Unfortunately it was dark by then so I didn't get a picture of them.