Wednesday, July 24, 2013
Here is a pic of one of the many dishcloths I have crocheted. I make them in all colors and then send 4 or so to those I love...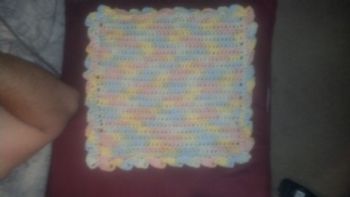 Here's my longhaird grey cat Myra sleeping in HER bed...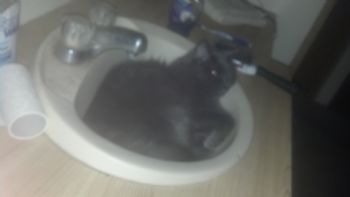 DH just lets his jeans shorts drop to the floor on 115 degree days!! Paco being cute!!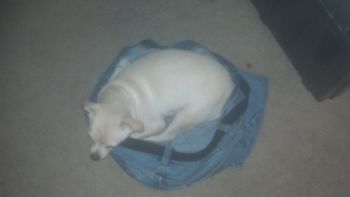 Taken with my smartphone, I just email the pics to myself and then download them, then blog and click on Add Picture, browse, pick the picture, then click Upload Now and you're done.
These were taken Sunday, it was very hot. DH stripped in the middle of the living room, Myra found her usual place to sleep on a hot day, Paco found the shorts before Myra did!! LOL, animals and men are funny....