This blog post is not about food/exercise.
It's about my crafty shenanigans.
So (sew?) what have I been up to lately?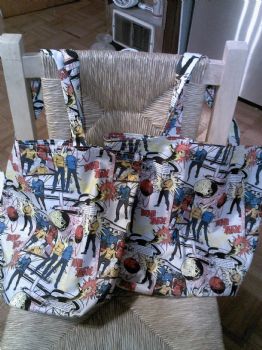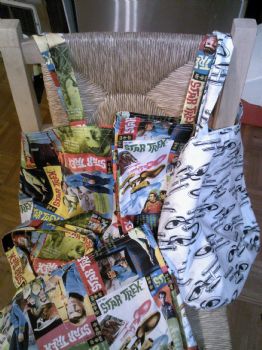 Cloth shopping bags, the final frontier!!
Monday I took the day off work so I could sew my butt off. And I did. I made 8 Star Trek cloth grocery bags (from 3 different prints). Four were for folks who asked for them (and are paying). The rest are just going to hang around my house for a bit to see if I find other folks who want them (or I might offer them up if there's a charity sale at a forum I frequent).
What else did I do Monday? I cut up a bunch of fabric for some swaps. 5.5 yards of fabric cut into fat quarters (that's a quarter of a yard of fabric cut as an 18 x 22 square instead of 9 x 44 straight from the bolt--look you just learned some sewing jargon!).
Over the weekend I also finished this: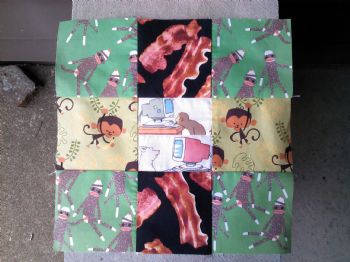 It's a quilt square for a memorial quilt for the family of a woman who died. I didn't "know" the woman personally, but she posted frequently on the aforementioned forum and a lot of folks there did know her (in real life). I was proud to contribute to the memory quilt. She liked monkeys and bacon. And if you look close, the middle square there has a monkey on a computer. I'm very pleased with how it turned out. It's a simple block pattern but it's filled with images I think she would have enjoyed.
What else have I been up to as of late? Well, I'll just share some pics.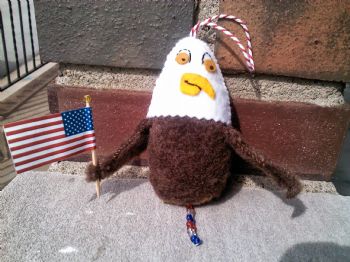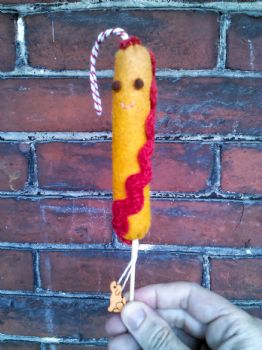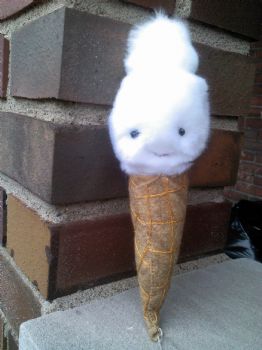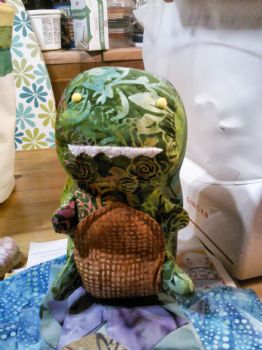 The top three are all dotee dolls I made for swaps.
The last pic is one of the dinosaurs I've made for my FY14 Charity Sewing Challenge. I have three dinosaurs (same pattern) done and three more cut and needing finished. I want to send a box of stuffies out by the start of August so I need to get sewing.
So, what kind of things have you been up to lately