Lancelot is in kitty heaven now.
Wednesday, July 24, 2013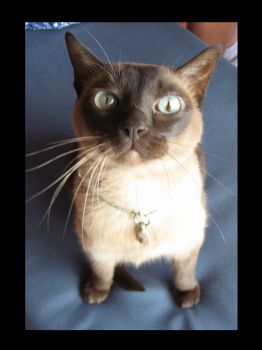 /photos-ak.sparkpeople.com/nw/1/3/l1382159779.jpg">
I had to blog again today as I just got back from saying good bye to Lancelot. He was worse today and the doctor said it was time. So I stayed with him throughout his peaceful passing. I sure loved that kitty. He was very special. He has left his paw print on my heart forever.
Thank you all for staying with me throughout this difficult time. He is at peace now and I know it.
His sister Guinevere will miss him for sure.
Sallie