Wednesday, July 24, 2013
Here in New Hampshire, all of the White Mountain National Forest Campgrounds honor the National Parks passes. This allows campers to camp for half price. In some places you may need reservations. Some of the campgrounds do not have showers, while some have many conveniences. Picnic tables are always provided, and water within walking distance.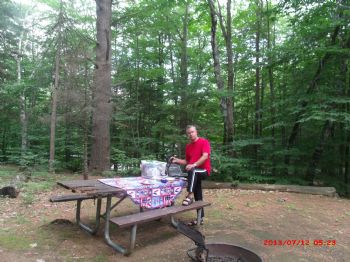 Some places provide an evening program. Our favorite campgrounds are located along the Kancamaugus Highway.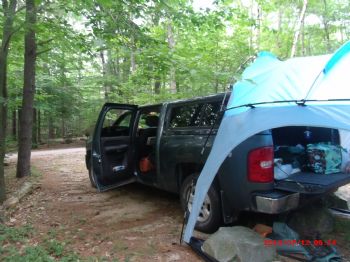 You can learn more about passes at
www.fs.usda.gov/main/whi
temountain/passes-permits
You can learn more about the "Kanc" at
www.fs.usda.gov/attmain/
whitemountain/specialplaces
Evening programs often include a book for children like this one:
www.fs.usda.gov/Internet
/FSE_DOCUMENTS/stelprdb520
9113.pdf