Tuesday, July 23, 2013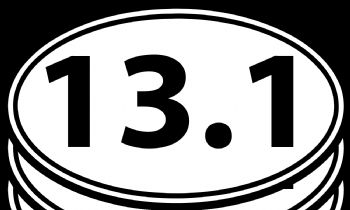 Okay, I'm half crazy, but I'm loving it! I just signed up for my first ever Half Marathon! I cannot believe it! If I continue my training program, I will definitely be ready for my November 2nd race! Tonight, I focused on speed. I did the C25K Week #1 Day #1 for my speed work. So, I ran as fast I could for 1 minute, then walked for a 1.5 minute. I want to continue to incorporate this into my training. Additionally, I will continue to run with my running group on Saturday and Sunday, where Sundays will be my training for long runs and those ladies definitely challenge me!
So, here's to being half crazy!