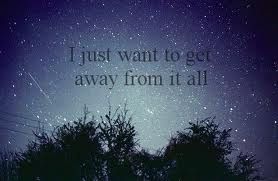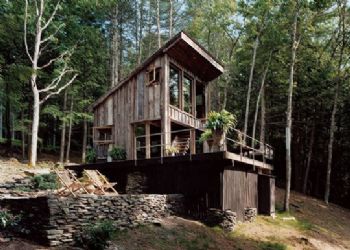 Today I am in the doldrums. Well, actually my doldrums have been gradually escalating since I seen my (so-called) therapist on the 11th. That visit went BAD, both in her behavior with me, and what she told me about Chuck; things I have been trying to deny to myself, but not doing that good a job of or I wouldn't feel so horrible when I'm around him.
Chuck started his vacation on the 12th.The first week of his vacation went (surprisingly) well, in that he 'behaved' himself. But, I really wonder if it went so well with me, cause as soon as he started his vacation I developed the worst case of TMJ that I've ever had. So, perhaps I just internalized my feelings.
Most years I go through absolute misery the whole time he is on vacation. But, this time he went from Friday to Friday pretty much behaving himself. He did 'stir the pot' a little bit Friday morning before we left for the city, but I let it go as being a 'minor thing'.
One of the things he wanted to do while in the city was go through the mall. But, then he b#tched about me spending time looking through 2 jewelry stores. So, he pretty well spoiled the mood for me. I told him, "If you wanted to go through the mall without stopping than you shouldn't have brought me with you. And, why even go to the mall if you're not going to look?" And, then while we were walking he supposedly ' accidentally' hit my hand with the water bottle, and left a bruise I still have. Another sour note. Needless to say, I spent the day 'pretending' things were ok, when I really was not enjoying the day.
When we left the mall I seen a woman carrying a child about a year old. I asked Chuck if he liked babies? He said, "Yeah, but only if they're not mine." I had asked him the question for a reason. I never told him (that day) why I had asked the question, and he seemed 'clueless', as if I were just making conversation. I guess I shouldn't have asked because it just made me feel worse. And I had to live with the bad feelings - not him - since I didn't tell him what was going on inside me, cause I didn't want 'war on the road'. The biggest issues is that it is being with HIM that makes me feel bad. Cause there is so much water under the bridge that when I am around him there is just a 'river of pain' going through me.
Saterday I told him, "You made a slip yesterday. Now I know why you hit me in the stomach years ago, when I was 4 1/2 months along, and caused me to lose the baby." SEE, the pain of the past just never goes away as long as I associate with him. I didn't go any further in this conversation, or bring anything else up. And, we both just went on as though all was fine.
But, then Sunday morning, as soon as I got up, he picked a fight with me when I took the dogs out. He knows I do not handle things well the first while that I am up, so I felt this was especially nasty. And the look on his face was just mean. His meanness scared me. So, I just high-tailed it back inside, my blood pressure going through the roof. And, I haven't spoken to him since, except where absolutely necessary.
We were supposed to spend some time each day of his vacation 'discussing issues', but I have not done so. He thought that I just decided 'not to go there', but I was giving him his 2 weeks vacation free of that stuff, as I felt that in order to cope with the work load he has all year, that he needed 2 weeks fully off from stresses. Course the stress that's going on now he brought on himself. But, I have not discussed 'issues' with him, except that crack about the baby. I didn't bring up the number one thing needing discussing, and that is what he did with _______.
I have been doing a lot of thinking about it. Will I, or won't I discuss those things? I truly feel I have a right to know. But I doubt that he will tell me the truth. Not if he's spent over 20 years lying about it. I suppose if I pushed hard enough for long enough, than MAYBE he would give me MORE of the truth, but I doubt I will ever really get the whole truth no matter how much I pressed for it. And in the meantime, trying to go through that struggle with him would cause me a whole LOT OF STRESS! For what? His statement a few weeks ago pretty much said it all, "I am not discussing it. If you knew everything I did, you would never speak to me again." Then he added, "But, I forgot a lot of it." I don't believe he forgot any of it, cause if he forgot than how can he remember that he forgot those parts??? But, the point I am focusing on is when he said, "IF I TOLD YOU EVERYTHING I DID, YOU WOULD NEVER SPEAK TO ME AGAIN." That tells all! And, my therapist says he most surely did ALL.
What HE said tells me that I am fully justified in never speaking to him again. That tells me that the version he has been telling me all of these years has been so whitewashed and minimized as to be utter lies. That tells me that the association he has had with me all this time was based on falsehood, deception, and lies. And he did not deserve my time or association.
I cannot quit thinking about what has transpired. Because none of it was dealt with all these years. Now I am facing that the truth is almost surely far worse than I ever could have dreamed. And, it makes me sick inside. It makes me sick to see his face. It makes me sick to speak to him.
Right now I am pretty depressed; no energy, not drive, just feeling trapped. I always get really depressed when he is on vacation, cause even without these new revelations, it just puts all he has done in the past, in my face, by having to see him regularly. Whenever he is around I cannot stop thinking about the things he has done… Now, I am simply waiting for him to return to work on Monday so I can feel like I am no longer under the 'black cloud' of his presence.
I was supposed to go on a bus trip to the fair on Thursday, but it's been canceled for lack of enough passengers. And, I was supposed to go on a trip with Red Hats on Friday, but the guys are coming to install the big picture on Friday. So, I think next week I am going to take off on a 'day trip' by myself to get away from all of this. I need a vacation!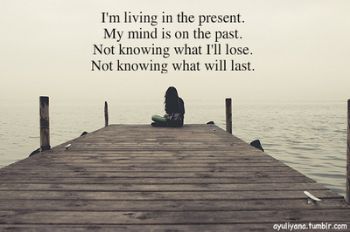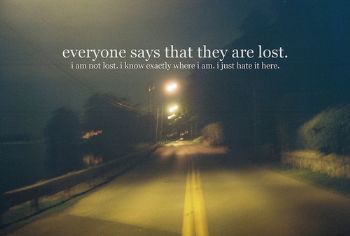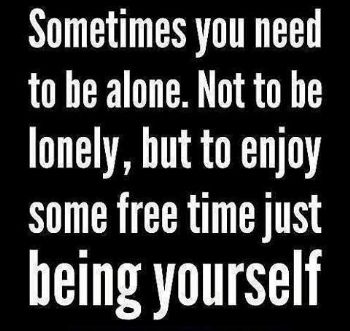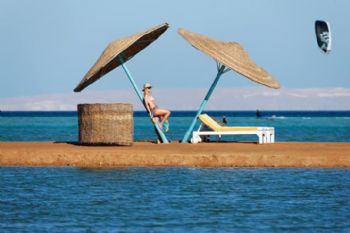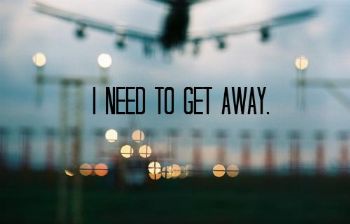 .