Infusion
Tuesday, July 23, 2013
At work I was given a nifty water bottle that has a built-in infuser: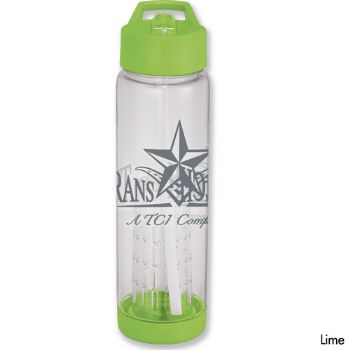 Can you see the plastic insert? It holds everything in place.
I add orange and lemon pieces to the infuser to make my cold-brewed iced tea a little tastier. (This is my first year having iced tea unsweetened.

)
I just googled "water bottle infuser" and was reading reviews. One person suggested using frozen mixed fruit to water... Great idea!