Must. Go. To. Gym.
Sunday, July 21, 2013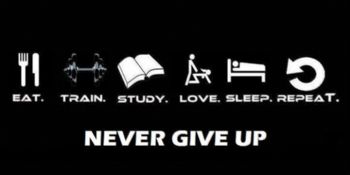 Hello sparkers!
WELL it has been an eventful couple of weeks for me, to say the least. I tried to convince my ex-boyfriend that "We're meant to be together and I love you so much and I miss you every day and my life is nothing without you and *sniff* and I JUST NEED YOU BACK IN MY LIFE WHY WON'T YOU LOVE ME??!!??!!"
His response:
Yep. He even took it a step further and said we could be "friends," hooked up with me, then proceeded to kick me back to the curb. Seriously, what was I thinking? This guy is just not good for me. He never has been. But for some reason I just can't get over that intense love I had (have) for him. But he also told me he hasn't loved me for a year (we broke up 2 months ago), which was kind of the final straw. So I'm done with that and it's time to focus on ME.
WHICH IS EXACTLY WHAT I'M DOING.
I ate too much popcorn tonight at the theatre with my ladies, but other than that I've been taking care of myself. No icecream and hours on the couch watching chick-flicks (I went through that phase the first time he kicked me to the curb); instead I joined a gym and today will be my 7th day straight going. I'm on a streak, and I don't intend to break it!
AS LONG AS I GET OUT OF THIS HOUSE. UGH.
No but really. All that popcorn just made me feel sick and on top of that I ate a handful of reeces pieces. I hardly even like reeces pieces but I'm a silly conformists when I'm out with my friends. But I still managed to stay under my calorie range and after I go to the gym tonight all will be forgiven.
I just need to get out of here! (And meet a new man

)