Saturday, July 20, 2013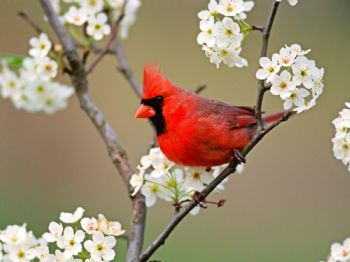 The cardinal was my mother's favorite bird. Each time I see one, I feel like it is a loving reminder my mother is praying for me. This year we have several cardinals in our blue spruce trees. I feel so delighted each time I see them and I think of my mother.
Isn't it wonderful that the people who have passed from this world are still with us. Little things like a bird bring our loved one's memory back for a second. If we are aware, we never really lose our loved one.